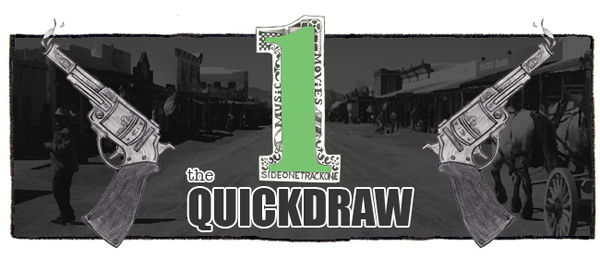 Today's music is brought to you by me.  Enjoy.
:Bass Drum Of Death – Crawling:  This fuzzy track is loud and catchy, and I really like it.  If you're feeling like you may soon need a new rock record to soundtrack your summer, I think Bass Drum Of Death may be able to deliver.   The band will release their self titled album on June 25 via Innovative Leisure.
:Lemuria – Chihuly:  I want to grab Lemuria, return to the 90s, and then watch as they just totally rule the world for a while.  Who has a time machine?  Get The Distance Is So Big when it's released on June 18 via Bridge Nine.  The band will play the Mohawk on June 15.
:Braids – In Kind:  As was the case with Braids' last single, this is six minutes plus of superbly crafted art rock.  Hopefully that's your thing, or this might be the song that drives you insane.  The In Kind // Amends 12″ is due out June 11, and the Flourish // Perish full length is expected on August 20 via Arbutus/Full Time Hobby/Flemish Eye.
:The Mantles – Shadow Of Your Step:  I was already excited to check out the Mantles' upcoming album, but this garage pop gem has officially pushed me into can't wait territory.  Guess we'll see how it turns out when Long Enough To Leave gets released on June 18 through Slumberland.
:Elle Goulding – Tessellate (Alt-J Cover):  If you haven't noticed by now, no one covers a song like Elle Goulding does.  She should just do an entire album of covers.  I'd buy it.  Twice.  This is a one-off effort, so grab it while you can.