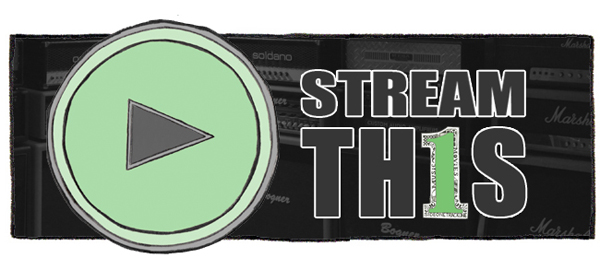 The SOTO inbox is always full of cool stuff that never gets to see the light of day on the actual site, and I'd like to change that.  So, every Friday I'll be posting the best album streams and videos that were sent my way during the week.  Take a scroll and find something worth remembering.
FULL ALBUM STREAMS
Charlie XCX – True Romance
The Thermals – Desperate Ground
Thee Oh Sees – Floating Coffin
White Fence – Cyclops Reap
The Shouting Match – Grownass Man
Iron And Wine – Ghost On Ghost
The Flaming Lips – The Terror
Jonny Fritz – Dad Country
Born Ruffians – Birthmarks
Tera Melos – X'ed Out
VIDEOS
Radical Dads will release Rapid Reality on May 21 via Uninhabitable Mansions.
Fol Chen's The False Alarms is out now on Asthmatic Kitty.
STRFKR's Miracle Mile is out now on Polyvinyl.
JJUUJJUU are all set to play Austin Psych Fest.
Gliss have an album out on Modern Outsider titled Langsom Dans.
Cold War Kids recently released Dear Miss Lonelyhearts.
Kids On A Crime Spree's Creep The Creeps 7″ is out now on Slumberland.
Doldrums' Lesser Evil is out now.  They will play Austin Music Hall on April 21 with Crystal Castles.
Cloud Cult's Love is out now.
Matthew Squires And The Learning Disorders have an album out now called How To Combust Your Life.
Akron/Family will release Sub Verses on April 30 via Dead Oceans.
The Treetop Flyers will release The Mountain Moves on June 25 via Partisan.
Palma Violets have an album out now on Rough Trade titled 180.
Eleanor Friedberger will release Personal Record on June 4.