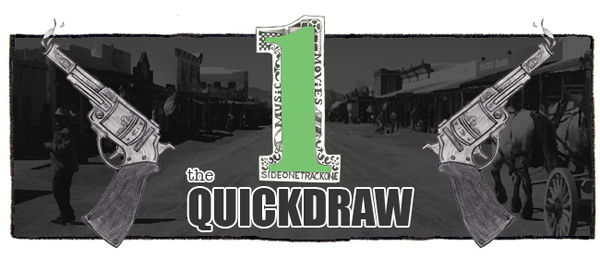 Today's music could use a little more time in the gym.  Enjoy.
:El Perro Del Mar – Hold Off The Dawn:  There are few things that are as pleasant as Sarah Assbring's glorious voice.  It just swirls around like nothing else.  Do yourself a favor and turn this one up loud.  The Control Group will release Pale Fire tomorrow.
:The Little Ones – Argonauts:  To be honest, I thought this indie pop act had called it quits.  Here they are though, and sounding really good.  Nice to see that they're still kicking.  The band will release The Dawn Sang Along on February 12 via Branches Recording Collective.
:Mazes – Bodies:  Considering that its runtime is nearly seven minutes, this track just flies by.  If you prefer your extended jams to be tight and focused, then I think you'll find a lot to like in this psych-enthused effort.  You'll be able to pick up Ores & Minerals on February 12 via Fat Cat Records.
:The Blistering Speeds – Travelers:  A few weeks back I got an email from the Midgetmen telling me to give this band a listen.  So, I did, and what I found was some really solid 90s style rock.  Prepare yourself, a need to dig up old indie rock albums is about to sweep over you.  Casablanca Is A State Of Mind is due out tomorrow via Star Dot Star Records.
:Big Boi – Lines (Featuring A$AP Rocky And Phantogram):  This song is all over the place, and I love it.  I think I'll always be impressed with the way that Big Boi has chugged along doing his own thing for so long.  Def Jam will release Vicious Lies and Dangerous Rumors on December 11.