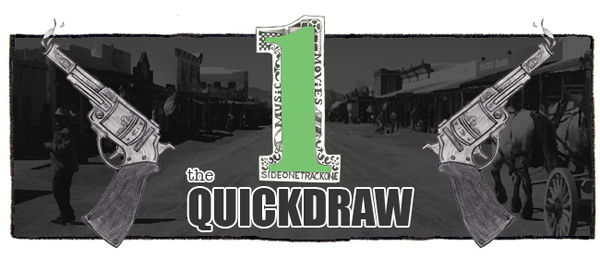 Today's music beat all other music in a fight to the death.  Enjoy.
:Action Bronson – It's Me:  This is a song that features what seems to be a Little Mermaid sample thrown over lyrics that Disney would never ever approve of.  I dig it.  Way to keep things fresh, AB.  This Party Supplies-produced number appears to be a random one, so grab it while you can.
:Harlan – 1984:  Here's a nice 80s-enthused track.  If you can manage to make it through the chorus with wanting to create some sort of embarrassing dance, then there might be something wrong with you.  The 1984 EP is expected out digitally tomorrow.
:AC Newman – Encyclopedia Of Classic Takedowns:  I think I'm now officially excited for AC Newman's upcoming full length.  The New Pornographers' frontman has put out two pop gems in advance of the new album, and I'm just convinced there's plenty more to be had.  The LP is titled Shut Down The Streets and is due October 9 via Matador.
:Earlimart – 10 Years:  I'm not sure why, but on occasion I totally forget about how long this duo has been around.  Weird.  Anyhow, they're back with a new album (they're seventh), and this moody number is off of it.  System Preferences is expected to physically be released (it's digitally available now) on October 16 via The Ship.
:Why? – Strawberries:  These guys have been pouring out music all year in order to get the world ready for their new full length, and this looks as though it'll be the last track released before the LP finally drops.  I like it.  Be sure to grab headphones, though.  Mumps, etc is due out October 2 via Anticon.