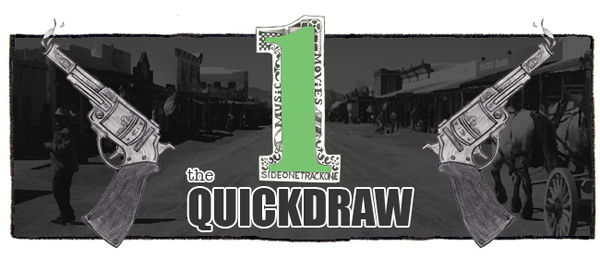 Hey!  I'm off to Vegas for a few days.  Go outside and play while the site goes on mini-break.  We'll back to posting on Sunday.  Enjoy.
:Minus The Bear – Walk On Air:  There's a new video game out called Injustice: Gods Among Us, and this song is off of its soundtrack.  I think it's a pretty fun slice of modern rock.  The soundtrack, which also features The Faint, Depeche Mode, and a lot more, is available now.
:Hooded Fang – Graves:  Because time off is for losers, this Chicago-based act has already put together a follow-up to last year's Tosta Mista.  Expect to be impressed by this pop rock number.  The band will release Gravez on May 28 through Full Time Hobby.
:King Tuff – Dancing On You:  The glorious King Tuff has finally settled when the reissue of 2008′s Was Dead will come out, and it will be May 28 via Burger Records.  This upbeat (and kind of freeing) track is what opens the album.  You should pick up a copy when it gets released.
:Polica – Tiff (Featuring Justin Vernon):  If you've been waiting for Polica to deliver something that's undeniably impressive, then this slinky song is it.  I can't take it off repeat.  The Tiff single is out on Mom + Pop now, and a full length is expected at some point in the fall.
:Double Dagger – Heretic's Hymn:  This band broke up a couple of years ago, but their last album is just now getting released.  Bummer.  Experiencing this meaty beast of a track live would have been so rad.  333 is due out on April 20 via Thrill Jockey.