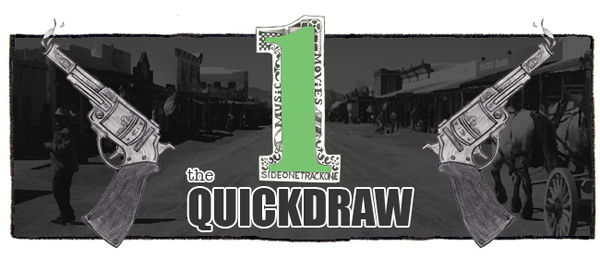 Today's music knows what you mean.  Enjoy.
:Dott – Small Pony:  Here's a thoroughly catchy tune from Ireland's Dott.  It's sort of impossible to listen to it and not want to bob your head.  Snatch up Swoon when it gets released on December 3 via Graceface Records.
:Tennis System – The Summer After:  There's a high level of energy on display in this track, and it's largely because Tennis System recorded it (and four others) in just one take.  I can't even write a post in one take, so good for them.  The band will release their Part Time Punks Session EP on November 19 via Papercup Music.
:Other Lovers – New:  Some of the fellas in Austin's Knifight have started a label, and Other Lovers (also from Austin) are the first act to join their roster.  Their sound is raw and inspired, and I dig it.  You'll be able to grab the Born To Party/Born To Be Old EP on November 26 via Oscillations Records.
:Kevin Morby – Slow Train (Featuring Cate Le Bon):  This is a really pretty song, and I've had a rather difficult time ignoring my desire to just keep it on repeat and stare out a window.  Kevin Morby will release Harlem River on November 26 through Woodsist Records.
:Caspian – Hymn For The Greatest Generation:  Caspian have been making great post-rock music for a long time, so it doesn't surprise me that this track is an attention grabber.  The band will put out the Hymn For The Greatest Generation EP on November 11 on Triple Crown Records.  They play Red 7 on November 19.