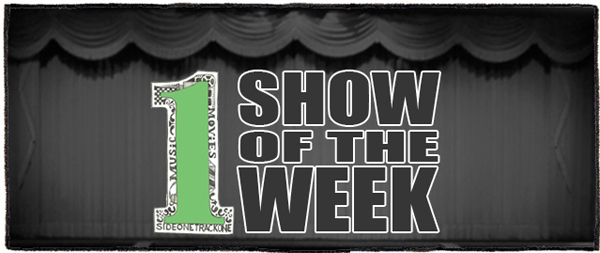 I can't claim to have ever found myself particularly attached to any of Deafheaven's album, but I do really like them live and I think you should see them at the Mohawk tomorrow.  The band puts out an enormous wall of sound, and it's rad to watch and just sort of get lost in it.  Also, the San Marcos-product This Will Destroy You are set as direct support, and they're one of my favorite instrumental acts.  That makes for two great reasons to be there!  Do it.
Tix are $18.  Emily Ruth Rundle will open the evening.
BONUS Show Recommendations:
Tonight:
- Holy Wave, Ringo Deathstarr, Pale Dian at the Mohawk
Thursday:
- Knife in the Water, Dallas Acid, Krista Van Liew at the Mohawk
- Wildfires, Silver Bars at Beerland
- Think No Think, Darkbird at Hotel Vegas
- Ancient River, Lord Buffalo, The Ghost Wolves, The Fibs, Al Lover at Cheer Up Charlies
Friday:
- Annabelle Chairlegs, Goldbloom, Soaked, The Sour Notes at Hotel Vegas
- Against Me!, Lemuria, Mobina Galore at the Mohawk
- Love Inks, Daniel Francis Doyle, Deep Time, Krista Van Liew at Barracuda
- Magic Rockers of Texas, Booher, MCG, T0MA, Major Major Major, Marmalakes at Cheer Up Charlies
Saturday:
- Cherubs, US Weekly, USA/Mexico, Total Abuse at Barracuda
- Hidden Ritual, Soft Healer, New Berlin, Dope Dungeon at Beerland
- Drakulas, Despero, Easy Prey at The Sidewinder
- Pearl Earl, Zettajoule, Rose Selavy, Pollen Rx, Smile at Cheer Up Charlies
- Son Volt, Johnny Iron at the Scoot Inn
- Star Parks, Talkies at Austin Beer Garden Brewing Co.
Sunday:
- Poly Action, Saint Lo Gun, Samantha Lee & the Family Tree at Cheer Up Charlies