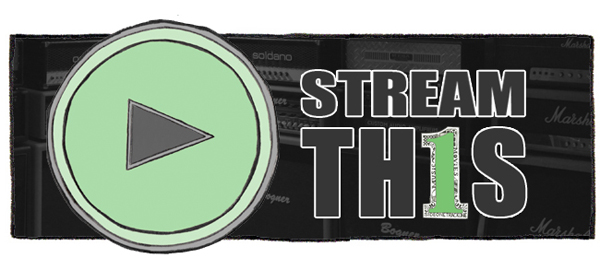 The SOTO inbox is always full of cool stuff that never gets to see the light of day on the actual site, and I'd like to change that.  So, every Friday I'll be posting the best album streams and videos that were sent my way during the week.  Take a scroll and find something worth remembering.
FULL ALBUM STREAMS
Veronica Falls – Waiting For Something To Happen
Feeding People – Island Universe
Alexander Spit – A Breathtaking Trip To That Otherside
Companion – Self Titled
Buke And Gase – General Dome
Dog Bite – Velvet Changes
Black Books – Aquarena EP
Eels – Wonderful, Glorious
Matt Pond – The Lives Inside The Lines In Your Hand
Jim James – Regions Of Light And Sound Of God
Frightened Rabbit – Pedestrian Verse
Guards – In Guards We Trust
Night Beds – Country Sleep
Amateur Best – No Thrills
Dark Star – News From Nowhere
VIDEOS
The Tontons play Stubb's tonight with the Couch and Emily Wells.  Their Bones 7″ is available now.
Chelsea Wolfe will play the Central Presbyterian Church tomorrow night.
Fade is the name of Yo La Tengo's latest release.
Deep Elm Records recently released Lights & Motion's Reanimation.
Woodpigeon will release Thumbtacks+Glue on February 26.
Satellite Stories just released a Singles Remixed EP.
Madison will released We've Been Nothing on February 5.
Maston will release Shadows on February 12 via Trouble In Mind.
Takka Takka's AM Landscapes is available now.
Black Moth Super Rainbow play the Mohawk on May 28.  Cobra Juicy is out now.
Tame Impala's Lonerism is out now.  They play Stubb's on February 26.
Grizzly Bear's Shields is currently available.
Deerhoof's Breakup Song is out now.
The Ruby Suns just released Christopher.
The Trent Reznor-lead How To Destroy Angels will release Welcome Oblivion on march 5.
You can pick up Ra Ra Riot's Beta Love on Barsuk now.  They play the Belmont on February 20.
This Dana Falconberry video is part of the Transistor Six series.