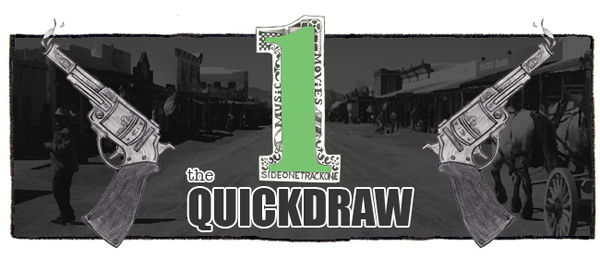 Today's music was found while looking for music.  Enjoy.
:Cymbals Eat Guitars – Hawk Highway:  I've said before and I'll say it again, Cymbals Eat Guitars are one of the best indie rock acts working right now.  They only churn out magic.  This track is part of a web series titled Masters Of Their Day, which follows a band and a producer as they try to record a single in 24 hours.
:Rubblebucket – Oooh Wa:  This band is really growing on me.  Kalmia Traver has a nice voice, and I especially dig how their songs feel like pop music with a purpose.  Their show with Reptar at Beauty Ballroom on September 26 can't get here soon enough.  The Oversaturated EP is due out tomorrow.
:Tony Castles – One Tone Man:  If you like your pop music to be doused with a good amount of soul, then this slick Tony Castles track is for you.  Don't leave it on repeat for too long.  The band will release the Sharon Stone EP on October 23, but you stream it now on their Bandcamp page.
:How To Dress Well – And It Was U:  I don't know what it is about Tom Krell's work as How To Dress Well, but I really like it.  Maybe I should listen to more R&B?  Seems unlikely.  Anyhow, HTDW will release Total Loss on September 18 via Acephale.
:The Calm Blue Sea – Mary Ann Nichols:  Austin's list of great instrumental bands will always start with Explosions In The Sky, but don't think for a second that The Calm Blue Sea aren't prepared to give them a run for their money.  This absolutely epic track is off of Arrivals And Depatures, which is due out October 9 on Modern Outsider Records.  These guys will also be doing a Sound Samples soon, so keep watch for that.