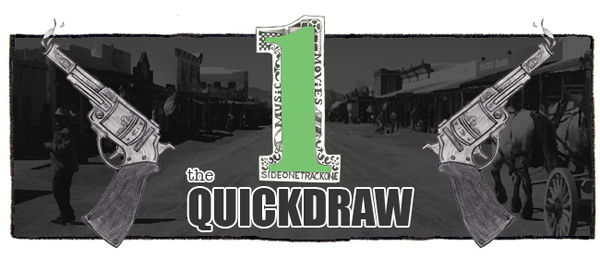 Today's music makes up the last Quickdraw of 2012.  Enjoy.
:Madison – Sweet Life:  I like the direction that Madison is heading in.  She's still doing what I consider guilty pleasure pop, but it's got a particular focus to it that's rather nice.  The We've Been Nothing EP is expected to be released on February 5.
:Guards – Coming True:  This reminds me a lot of 90s alt rock, and I think that's why I find it to be a pretty great track.  I can't wait to hear more of their new stuff.  In Guards We Trust is due out February 5 via Black Bell.
:The Mary Onettes – Evil Coast:  Here's another wonderfully crafted pop song from the Mary Onettes.  I'm not sure these guys know how to make anything that doesn't sound immaculate.  The band will release their third LP, Hit The Waves, in March via Labrador.
:Crushed Out – Push Down Twist:  Formerly known as Boom Chick, this act makes catchy garage rock.  I like it.  Want To Give is available now via Cool Clear Water Records.  The band plays Hotel Vegas this Friday.
:Beach Day – Walking On The Streets:  I really dig this little retro pop tune.  It makes me want to watch old movies.   The band just put out a 7″ via Kanine Records.  Pick it up!