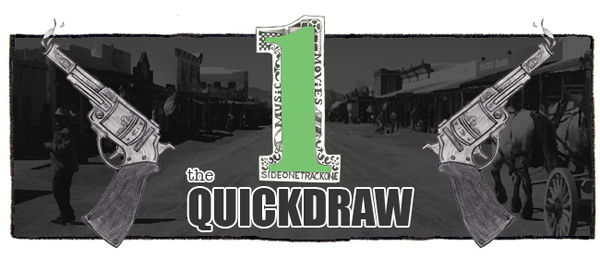 Music!  Enjoy.
:Crocodiles – Crybaby Demon:  The press release for this track describes it as being "salsa-punk".  Is that actually a thing?  Either way, I like it.  Good move by Crocodiles to record their new album in Mexico City.  Boys is due out May 12 via Zoo Music.
:Peach Kelli Pop – Princess Castle 1987:  This sugary sweet Peach Kelli Pop tune has been lodged in my head since Saturday.  I'm not at all familiar with the band's previous efforts.  Should I seek them out?  PKP will release a new album in April via Burger Records.
:Family Bike – Idiot Boy:  Family Bike is a new project from drummer Taylor Haag and vocalist Karl Kuehn (Museum Mouth).  I think they have a really crafty pop rock sound, and I'm excited for their debut LP.  Everything You Own Is Anagrammed will be out later this year on Negative Fun/EggHunt.
:Mat Shoare – Murder:  "If I had time to kill you/Believe me I'd try/I wouldn't hesitate/I wouldn't cry"  Mat Shoare is an interesting fella and this plodding track of his is one of those that you'll be thinking about long after it's over.  Look for Right As Rain on May 5.
:East Cameron Folkcore – The Joke:  East Cameron Folkcore are an Austin-based act that have steadily gotten bigger and better.  It's time for everyone to start paying attention to them.  Kingdom Of Fear is due out April 7 via Nine Mile Records.  The band will celebrate the release of the new album with a four-night experience at Salvage Vanguard Theater.