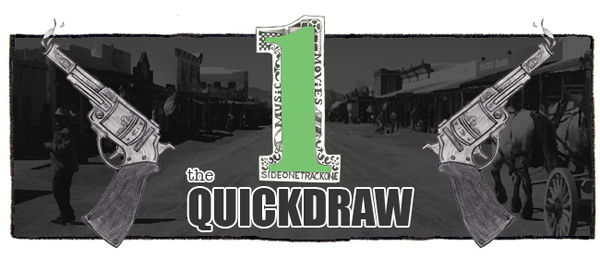 Music!  Enjoy.
:Thee Oh Sees – Withered Hand:  Here's the latest ripper from Thee Oh Sees.  At some point they're going to stop putting out an album every year and then I'm going to be totally lost.  Mutilator Defeated At Last is due out May 18 via Castle Face.
:Sweet Spirit And Britt Daniel – Have Mercy:  Sweet Spirit are currently one of my favorite bands in Austin, and Britt Daniel is, well … Britt Daniel, so their pairing is an easy one for me love.  As for this track, I think it's a melodic gem.  You'll be able to grab the 7″ on Spoon's upcoming tour dates.  See Sweet Spirit at Red 7 on May 10.
:Creepoid – Dried Out:  This new Creepoid single consumed a good chunk of my time this weekend.  It's just hooky enough to be an earworm, and I (of course) love that it sounds lifted right out of the 90s.  Cemetery Highrise Slum is due out June 23 via Collect Records.  The band will play Levitation on May 9.
:Migrant Kids – Thread:  As I said on Lone Star State of Mind (my new radio show!) last night, Austin's own Migrant Kids have never sounded more accessible than they do here.  The glossiness is a good fit for them.  Look out for more new music from the band as the year goes on.
:Annabel – Another Day, Another Vitamin:  I'm officially all about Annabel's upcoming album.  They're emo but not in an obnoxious way, and I think they have good vocals and a really well crafted sound.  Having It All is expected out in June via Tiny Engines.