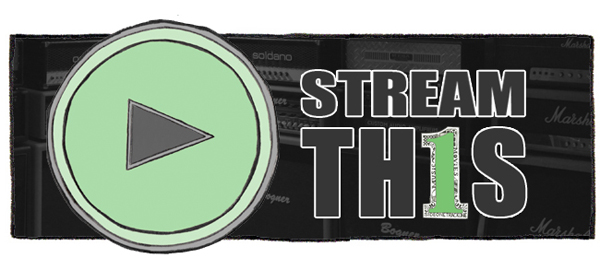 The SOTO inbox is always full of cool stuff that never gets to see the light of day on the actual site, and I'd like to change that.  So, every Friday I'll be posting the best album streams and videos that were sent my way during the week.  Take a scroll and find something worth remembering.
FULL ALBUM STREAMS
POS – We Don't Even Live Here
GRMLN – Explore EP
Black Moth Super Rainbow – Cobra Juicy
Gary Clark Jr – Blak And Blu
Other Lives – Mind The Gap EP
Trail Of Dead – Lost Songs
Diamond Rings – Free Dimensional
Bat For Lashes – The Haunted Man
Titus Andronicus – Local Business
The Man With The Iron Fists – Soundtrack
Paul Banks – Banks
VIDEOS
Why? just released Mumps, etc, and they're playing Fun Fun Fun Fest next month.
Heartless Bastards released Arrow earlier this year.  They play Stubb's on November 8.
La Sera's Sees The Light is out now on Hardly Art.
Autumn Owls will release Between Buildings, Towards The Sea next week.
Wild Belle will release Isles early next year.
FatCat Records will put out the US Girls' GEM next week.
Mean Creek put out Youth Companion this week via Old Flame Records.
Sorry To Bother You is the name of the new album from The Coup.  It's due October 30.
Bon Iver put out Bon Iver, Bon Iver last year.
El-P's Cancer 4 Cure is available now.
The xx recently released Coexist.
Fenster just lined up some East Coast dates in support of Bones.
Social Studies will put out Developer on November 13 via Antenna Farm Records.
The Casket Girls will release their debut on November 6 via Graveface Records.  They play the Mohawk on November 3.
Chris Cohen put out Overgrown Path on Captured Tracks earlier this year.
Gangi just released Gesture Is.