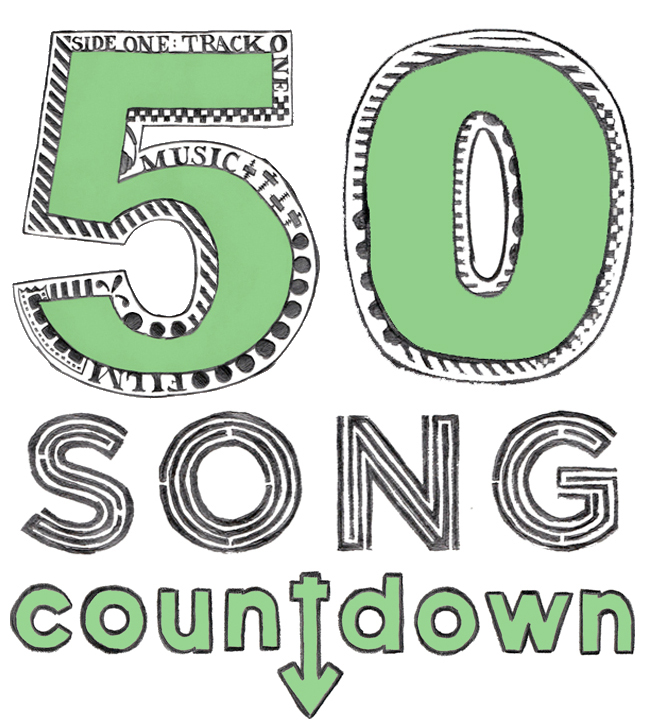 We're nearing the end of my Top 50 Songs of 2015 list!  Ah!  Check out entries 20-11 down below.  Enjoy.
20)  :FIDLAR – 40oz. On Repeat:  There's a pretty solid chance that this FIDLAR track is the year's most relatable song.  Now, let's have drink some alcohol, it'll make us who we really want to be.  From Too.
19)  :Screaming Females – Criminal Image:  This is one of my favorite Screaming Females tunes.  It's got a big, meaty riff and frontwoman Marissa Paternoster sounds indestructible.  From Rose Mountain.
18)  :Modest Mouse – Lampshades On Fire:  Out of all the quality songs on Modest Mouse's latest album, this one is my favorite.  For whatever reason, I dig that it essentially sounds like Dashboard: Part 2.  From Strangers To Ourselves.
17)  :Conner Youngblood – Stockholm:  This track from Conner Youngblood is hypnotizing.  You just have to love the way he uses the harp here.  From The Generation Of Lift EP.
16)  :Leon Bridges – River:  Leon Bridges absolutely blew up this year, and I like to think it was largely because of this stunning slow burner.  What a song.  From Coming Home.
15)  :Bop English – Dani's Blues (It Was Beyond Our Control):  James Petralli (of White Denim fame) is Bop English.  There's a playful, retro pop sound on display here that's really great.  From Constant Bop.
14)  :Diet Cig – Harvard:  Diet Cig's front-lady Alex Luciano is in full-on bitter mode throughout this track, and it's fantastic.  I hope she never loses that sarcastic edge of hers.  From the Over Easy EP.
13)  :Titus Andronicus – Dimed Out:  Whenever I want to jump around like a madman in my living room, I put on this sloppy jam from Titus Andronicus.  It's such a raucous good time.  From The Most Lamentable Tragedy.
12)  :Mos Def – Sensei On The Block (Featuring Ski Beatz):  This song is vintage Mos Def (in the best of ways), and it totally makes me yearn for his pre-Yasiin Bey days.  From the land of one-off tracks.
11)  :Purity Ring – Push Pull:  I'm still not entirely sure how I feel about Purity Ring's sophomore album – some of it works for me, some of it doesn't.  This beautiful number is definitely the best track on it.  From Another Eternity.