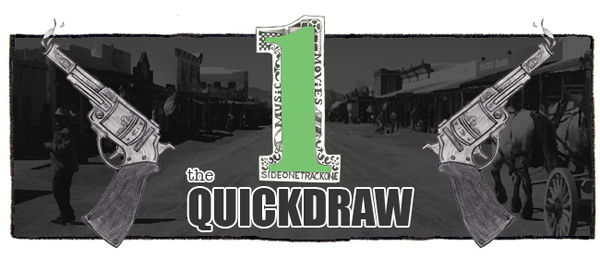 Music!  Enjoy.
:Screaming Females – Ripe:  Damn.  This new one from Screaming Females totally shreds.  Crank the volume all the way up and then make a note to seek out their six full length, Rose Mountain, when it gets released on February 24 via Don Giovanni.
:Twist – Slums And Seaports:  Twist is Laura Hermiston (a Toronto-based musician) and Brian Borcherdt (from Holy Fuck).  There's a lot of interesting things going on in this rather lo-fi tune of theirs, and I'm curious to hear whatever else they've crafted.  Supposedly, an EP is on the way.
:Cotillon – Before:  If you're already compiling possible 2015 breakthrough acts, it might be wise to add Jordan Corso (aka Cotillon) to the list.  This is a moody, hazy gem, and I think his upcoming album could be a great one.  The self titled effort will be released on January 26 via Burger Records.
:Porcelain Raft – Closed Eye Vision:  Porcelain Raft want you to know they're still out there, so they've released this spacious track.  It's a quick one at just a minute and 35 seconds, so you'll have to make sure you're paying attention or it'll pass you by before you know it.  This song appears to be a one-off effort.
:Christopher Owens – America:  I can't seem to decide exactly where I stand in regards to Christopher Owens' solo work, but I can at least for sure say I love this song.  I think it's as intimate and sincere as can be.  No word yet on if this track will end up on some sort of official release.