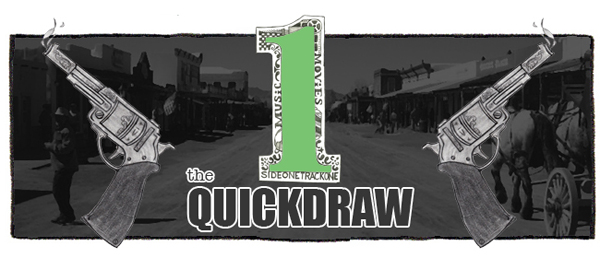 Today's music knows where you live.  Enjoy.
:Dan Friel – Valedictorian:  Now that Parts & Labor have decided to call it quits, Dan has started doing some solo work.  I don't know if it's all going to sound like this relentless and raucous track, but I hope so.  Be sure to crank the volume as loud as you can.  The Valedictorian/Exoskeleton 12″ is due out on October 16 via Thrill Jockey.
:Chomp – Fresh Wounds:  Here's a new one from Chomp, which features members of Cloud Nothings and Total Babes.  It's kind of a weird pop creation, but I dig it.  The band will release Buddha Jabba Momma on September 18 via Exit Stencil Recordings.
:Social Studies – Terracur:  I've liked this band for a while, but I think this moody gem marks the first time they've thoroughly impressed me.  The song is a pretty simple, straight forward affair, but there isn't a part of it that doesn't feel inspired.  I can't wait to hear more of the new stuff.  Developer is due out November 13 via Antenna Farm.
:El Perro Del Mar – Walk On By (Radio Edit):  Sarah Assbring is an incredibly talented woman, and I'm happy to see that she's back with some new music.  This track, like everything she does, has a slick sound and is easily accessible.  I recommend headphones.  Pale Fire is expected out on November 12 via The Control Group.
:AC Newman – I'm Not Talking:  In case your brain is having issues today, AC Newman is from the New Pornographers.  He put out a solo effort back in 2009, and now he's rolled out this overwhelmingly pleasant piece of pop to let the world know that's he's readied a new full length.  I like it.  Matador will release Shut Down The Streets in the fall.