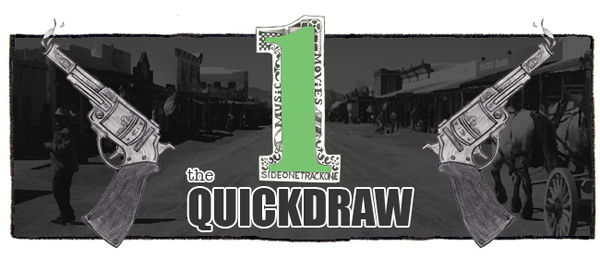 Music!  Enjoy.
:Grooms – Comb The Feelings Through Your Hair:  There's a distinct Dismemberment Plan vibe all over this new one from Grooms, and that has me really excited about what else may be on their new album.  Comb The Feelings Through Your Hair is due out February 17 via Western Vinyl.
:Radical Dads – Don't Go:  "Don't you touch my dude!"  That's the opening lyric here, and I think it's hilarious.  As for the rest of the song, it's high quality 90s-enthused indie rock, and I dig it.  Universal Coolers is due out February 24 via Old Flame.
:Cheatahs – Sunne:  According to the press release for this track, Cheatahs wanted a "bittersweet end-of-day feeling, as if the sun were setting" type of sound here.  Nailed it.  The Sunne EP is due out February 23 via Wichita Recordings.
:Lowin – Best Laid Plans:  Austin's own Lowin came into existence about a year ago, and they've been a favorite of mine ever since.  That Sara Houser sure can sing.  Look for the band's Royal Jelly EP on April 7.
:Gal Pals – Punisher:  Here's a new single (the last one is here) from Gal Pals' upcoming debut.  It's delightfully raw and catchy as hell.  Velvet Rut is due out February 24 via Papercup Music.