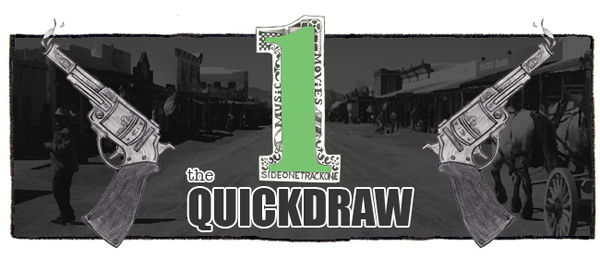 Music!  Enjoy.
:Terry Malts – Don't:  Nothing puts a smile on my face quicker than a new fuzzed out pop tune from the great Terry Malts.  Naturally, I can't wait to check out their upcoming EP.  Look for the Insides EP to be released on September 23 via Slumberland.
:The White Octave – Looking Past Sky:  Despite being a big Criteria fan, I don't think I knew that frontman Stephen Pedersen once had a band called The White Octave.  I'll have to make sure to become acquainted with them when the remastered version of 2000′s Style No. 6312 arrives on September 16 via Broken Circles.
:Curtin – I'm A Ghost:  Formerly of Country Mice, Jason Rueger and Austin Nelson now operate as Curtin.  This is a wonderfully moody, atmospheric track that slowly builds into a big climax.  Headphones are definitely recommended.  The band will release One For The Doghearted on September 30.
:Whirr – Lines:  It's probably time to go ahead and declare that the upcoming Whirr album will end up being the year's best shoegaze effort.  So far all of the singles have been pretty great.  Sway will be released on September 23 via Graveface.  See the band at Red 7 this Saturday.
:Buke And Gase – Seam Esteem:  Here's a song that came from Buke And Gase's recent month-long stretch of improv sessions that were meant to "expand their options and raise what they had previously perceived to be their glass ceiling."  I think it sounds pretty neat.  Not sure when they'll deliver a new album, but I assume one is on the way.