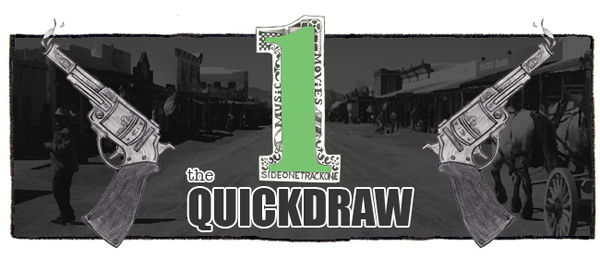 Music!  Enjoy.
:Desaparecidos – Backsell:  I've said it before and I'll say it again, returning to Desaparecidos is the best (and most inspired) thing that Conor Oberst has done in years.  Unsurprisingly, this latest single rips.  Payola is due out June 23 via Epitaph.
:Sweet John Bloom – Night Thing:  I really dig this 90s-ish bit of power pop from Sweet John Bloom.  As I've mentioned previously, their debut LP could end up being a really good one.  Weird Prayer is due out in June via Tiny Engines.
:Sweet Spirit And Britt Daniel – Paper Tiger:  This juiced up Spoon cover is the b-side to the one-off track that Sweet Spirit and Britt Daniel did together.  It really makes me want the two acts to join up for much more.  You can find the 7″ at Spoon/Sweet Spirit shows.
:Annabel – Having It All:  Here's another transfixing single from the emo-leaning Annabel.  I will surprised and disappointed if their upcoming album doesn't end up on my best-of list at the end of the year.  Having It All is due out in June via Tiny Engines.
:La Luz – You Disappear:  Ty Segall produced this new one from La Luz.  It's a fuzzy three and a half minute surf pop effort that's completely inviting and accessible.  Jump into it.  Weirdo Shrine is due out August 7 via Hardly Art.