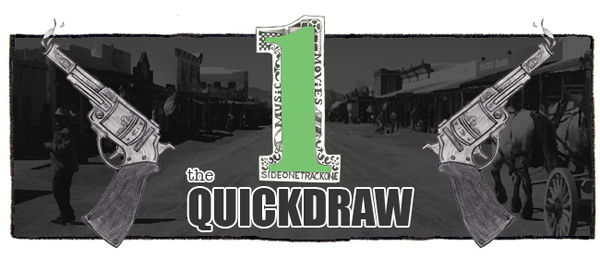 Music!  Enjoy.
:Icky Blossoms – Living in Fiction:  I've fully gone from shrugging my shoulders at Icky Blossoms to being rather excited for their sophomore LP.  The new stuff just has a rad kick to it.  Mask is due out May 12 via Saddle Creek.
:Guantanamo Baywatch – Do What You Want:  Everything about Guantanamo Baywatch is gloriously retro (think these words in particular – surf, soul, garage), and I really dig it.  I'll be surprised if I don't end up adoring their new album.  Darling … It's Too Late is due out May 12 via Suicide Squeeze.
:BLXPLTN – Auf Wiedersehen:  This song is BLXPLTN's "tribute to those whose lives were innocently taken by the police force."  Gotta love a strong message like that, right?  The Austin-based act's sophomore album will be out later this year.
:Sweet John Bloom – Moving Target:  I came across this energetic slice of indie rock while digging around in my inbox this weekend.  It's good enough to make Sweet John Bloom a name worth noting.  Weird Prayer will be out later this year via Tiny Engines.
:Braid – Kids Get Grids:  Here's the latest solid track to slip out of Braid's comeback campaign.  I think the reemerged emo scene needs vets like them, so hopefully they'll keep churning out new stuff.  The Kids Get Grids 7″ is due out on Record Store Day.