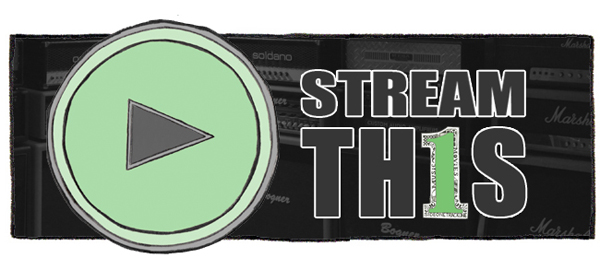 The SOTO inbox is always full of cool stuff that never gets to see the light of day on the actual site, and I'd like to change that.  So, every Friday I'll be posting the best album streams and videos that were sent my way during the week.  Take a scroll and find something worth remembering.
FULL ALBUM STREAMS
Writer – Brotherface
Indian Handcrafts – Civil Disobedience For Losers
Lindstrom – Smalhans
Parakeet – Shonen Hearts
Dofish – I'd Rather Disappear Than Stay The Same
Menahan Street Band – The Crossing
VIDEOS
Dark Dark Dark released Who Needs Who last month via Supply And Demand Records.
Das Racist put out Relax last year, but this is a new video.
Laetitia Sadler is about to kick off a European tour.  Silencio is out now.
Tamaryn's Tender New Signs is available now.  She plays Red 7 on November 17.
Clare And The Reasons have an album titled KR-51 that's out now.
The Antlers sent over an email that simply said "James Case-Leal created this beautiful video for Drift Dive and we want to share it with you."
Sky Ferreira's Ghost EP is out now via Capitol Records.
Gangi put out Gesture Is last month.
DZ Deathrays' debut, Bloodstreams, is available now.
The Calm Blue Sea recently released Arrivals And Departures.  Check out their Sound Samples entry.
Runner is out now via Thrill Jockey.  The Sea And Cake play the Mohawk on November 14.
Titus Andronicus just recently released Local Business.
This track is off of Feist's Metals.
Ben Gibbard just put out Former Lives via Barsuk.  He's out on tour now.
Melody's Echo Chamber have a self titled album that was released back in September.
My Education will release A Drink For All My Friends on November 27.  They play the ND on November 30.
Melt is available now.  Young Magic is currently out on tour with Purity Ring, and they both play the Mohawk on January 22.
Fidlar will release their debut album on January 22nd via Mom+Pop.
Andrew Bird's Hands of Glory is out now via Mom+Pop.