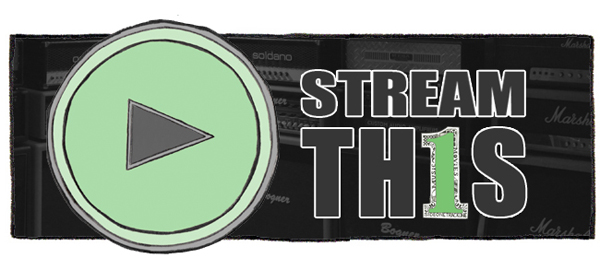 The SOTO inbox is always full of cool stuff that never gets to see the light of day on the actual site, and I'd like to change that.  So, every Friday I'll be posting the best album streams and videos that were sent my way during the week.  Take a scroll and find something worth remembering.
FULL ALBUM STREAMS
Camera Obscura – Desire Lines
Rogue Wave – Nightingale Floors
Portugal, The Man – Evil Friends
Queens Of The Stone Age – Like Clockwork
Secret Colours – Peach
GRMLN – Empire
W-H-I-T-E – III
Oblivians – Desperation
Future Bible Heroes – Partygoing
Hyetal – Modern Worship
Spectrals – Sob Story
Last Good Tooth – Not Without Work And Rest
VIDEOS
Sonny And The Sunsets will release Antenna To The World on June 11 via Polyvinyl.
Unknown Mortal Orchestra's II is out now via Jagjaguwar.  They'll play the Mohawk on October 2.
King Kahn And The Shrines will put out Idle No More on September 3 via Merge.
Teen just recently released the Carolina EP via Carpark Records.
Bell X1 will release Chop Chop on July 2 via Belly Up Records.
Nightlands' Oak Island is out now on Secretly Canadian.
Cayucas recently put out Bigfoot on Secretly Canadian.  They play Red 7 on July 13.
The Bullitts will soon release They Die By Dawn & Other Short Stories.
Clubfeet recently put out Heirs & Graces.
The Preatures will release an EP later this year.
Disclosure will put out Settle on July 4 via Cherry Tree/Interscope.