Let's be frank: I've been a shitty music reviewer this year. Bogged down with the basic realities of life I've spent far too little time chasing the errant strands of my musical obsessions. I relied on unreliable sources and found myself, more often than not, half-assedly listening to popular radio.
Simply put, this isn't my most complete list. Yes, this is five albums that I've loved this year. Five albums that have seen more time on my record player than any other. Five albums that when I look back on 2012 will automatically suck me back in to the vortex.
Drinks up for another one gone and another on its way.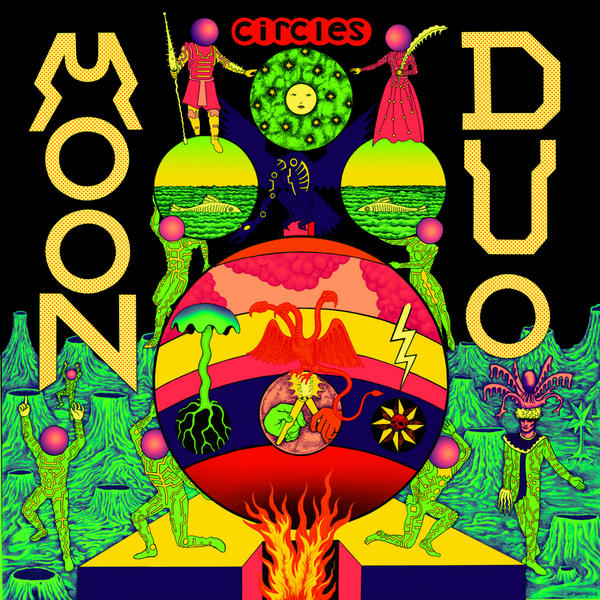 5. Moon Duo – Circles
Moon Duo has been a favorite since their first Kraut-rock rippin' psych-EP blasted in to my grey matter three or four years ago. I'll say that Mazes, their first full length strayed too much in to out and out rock 'n' roll but oh how the band has returned to form. From the opening, sludgy guitar riff of Sleepwalker, Circles is a perfect combination of everything that went right on their prior and everything they'd forgotten from their first EP. Big and booming with a new found bag of guitar licks lingering throughout every song, Circles is upbeat and unforgivingly Kraut-rock heavy and the combination creates the most surprisingly danceable album I've heard all year.
:Moon Duo – Sleepwalker: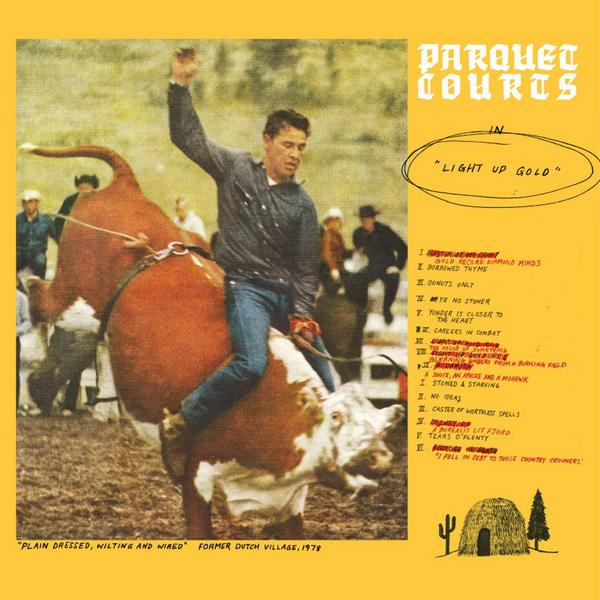 4. Parquet Courts – Light Up Gold
A late entry in to my musical rotation this year, Parquet Courts are the sneer and swagger that somehow jumped the garage rock ship in 2012. Its punk, it's garage, it's a throwback to times less sinister. More and more as the record spins you get a real taste of The Feelies hanging around the edges and the more bands paying homage to those talented boys the better. To be quite honest I couldn't tell you a single thing about Parquet Courts aside from the fact that this, manic energy bubbling at every corner, is a must listen.
:Parquet Courts – Borrowed Time: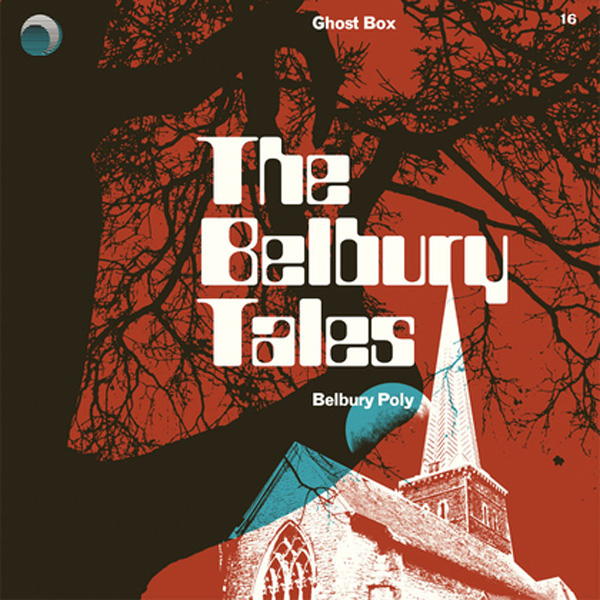 3. Belbury Poly – The Belbury Tales
Call me a musical heathen because prior to six months ago I'd never listened to Broadcast. I'll take it, it's a grave error, one only remedied by a recommendation to check out this project by the guy who ran Ghost Box records. Somewhere between beat record, found sound and musical odyssey, I don't know if you can really put a finger on what this eclectic mixture of music is. Cantalus the second track on the album has perhaps the catchiest intro of the year (one I can't help hearing when the elevator dings each and every morning) and what follows is some stoner haze of high-pitched vocals and near-film soundtracks. It's bizarre in the best, most listenable way.
:Belbury Poly – Cantalus: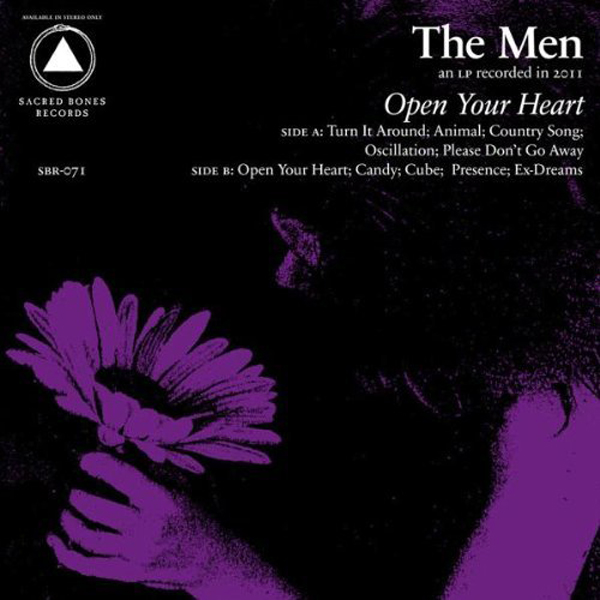 2. The Men – Open Your Heart
A friend of mine picked up The Men's older Sacred Bones album a while back and I remember he referred to it as "scorched Earth" or something along those lines. I'd given The Men a few listens and they were good, but they almost pushed the limits of my sonic depths, really driving home the desolate post-rock without much of an upbeat resolution. That said, they must of holed up in a dingy cabin and talked the future 'cause Open Your Heart shaves down a bit of the desolation, replacing it with warmth and a yen for good old fashioned rock 'n' roll. Friends of mine, who I force to listen to this album time and time again, often cite Foo Fighters and though Dave Grohl's little outfit might not be my jam anymore, The Men capture a certain essence of their early days. This is, without any apologies, rock 'n' fuckin' roll, buoyed by an almost punk-rock energy and an excess of heart-felt warmth lost on prior The Men albums. It's a huge step forward for the group, and to ride the rails of cliche, there's big, big things ahead for this band.
:The Men – Open Your Heart: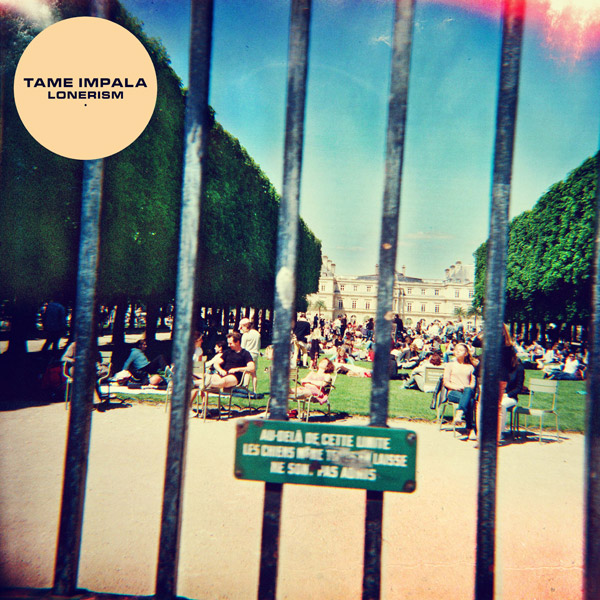 1. Tame Impala – Lonerism
I imagine I'm going to be one of many finishing their lists with Tame Impala's absolutely brilliant second album this year. Where InnerSpeaker was all about repetitive, blown out psych-jams, Tame Impala have scaled a bit of the noodling nature in trade for a nice, glowing hit of pop. You can hear the remnants of Lennon's inspiration hanging out in lead singer Kevin Parker's voice and it rides nicely on the new, sunnier tones. Feels Like We Only Go Backwards has been stuck in the frameworks of my skull for months now, and every time Parker's croon revs up again, I can't help but smile.
:Tame Impala – Feels Like We Only Go Backwards: