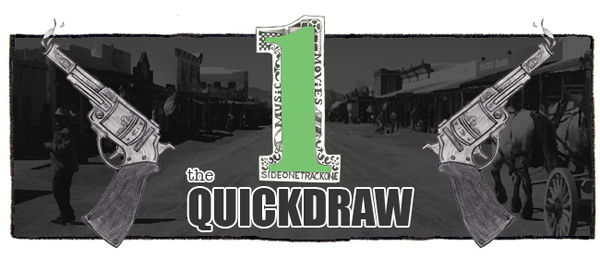 Enjoy.
Bat Fangs – Boy Of Summer
Ex Hex bassist Betsy Wright and Flesh Wounds drummer Laura King make up the riffy and very fun Bat Fangs.  Check out their self titled debut when it gets released this Friday.
Car Seat Headrest – Cute Thing
I'm into any song that begins with "I got so fucking romantic, I apologize."  Car Seat Headrest's reworking of his older effort, Twin Fantasy, is due out February 16.
Hop Along – How Simple
I've never spent much time with Hop Along, but I'm planning on changing that via their third album, Bark Your Head Off (due April 6).  The first single is a fantastic slice of indie rock.
Prawn – Rooftops
If I had heard this Prawn song in 2005 when I was the height of my love for emo, I would have probably freaked out – it's so good.  Run is out now.  On another note, why didn't I go see these guys when they played Sidewinder last week?
Soccer Mommy – Your Dog & Cool

I whiffed on the first Soccer Mommy single, Your Dog, so I'm combining with their new one, Cool.  Both are great.  Clean is due out March 2.  You can see the act at Antone's on February 10.