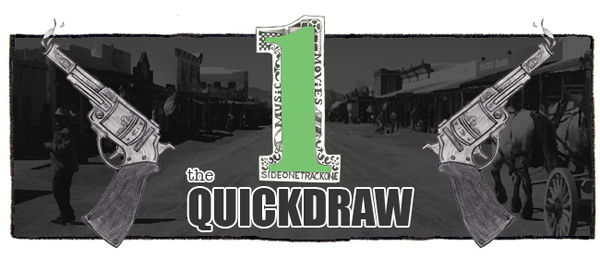 Today's music knows what you've been doing.  Enjoy.
:Dale Earnhardt Jr Jr – Hiding:  Here's a bouncy, super accessible pop track from DEJJ.  Their Patterns EP will be available digitally tomorrow via Warner Bros Records.  For a physical copy you'll have to wait until Record Store Day (4/20).  Also, catch the band at the Parish on May 11.
:Bass Drum Of Death – Shattered Me:  John Barrett has readied a follow-up to 2011′s GB City, and this is the first single off of the album.  I think it's a fine piece of garage rock.  The self titled LP is due out June 25 via Innovative Leisure.  BDOD will play Austin Pysch Fest later this month.
:Coma Cinema – Satan Made A Mansion:  Mat Cothran's work as Coma Cinema has always been pretty lo-fi, so it's nice to see that he's made a move towards fancying up his sound a bit.  Posthumous Release will be out on June 11 through Fork & Spoon Records/Orchid Tapes.
:The Men – B Minor:  My appreciation for this band has always been a bit inconsistent, but I have to admit that this face melter is sort of perfect for the arrival of much warmer temperatures here in Texas.  You'll be able to find this track on the Sacred Bones' Record Story Day compilation, Todo Muere: Volume 3.  The band will play Chaos In Tejas next month.
:Beach Day – Boys:  A couple of weeks back I shared a rather catchy little tune from this act, and now I'm posting up more of the same.  Their upcoming album just keeps looking better and better.  Trip Track Attacked is expected out on June 18 via Kanine Records.