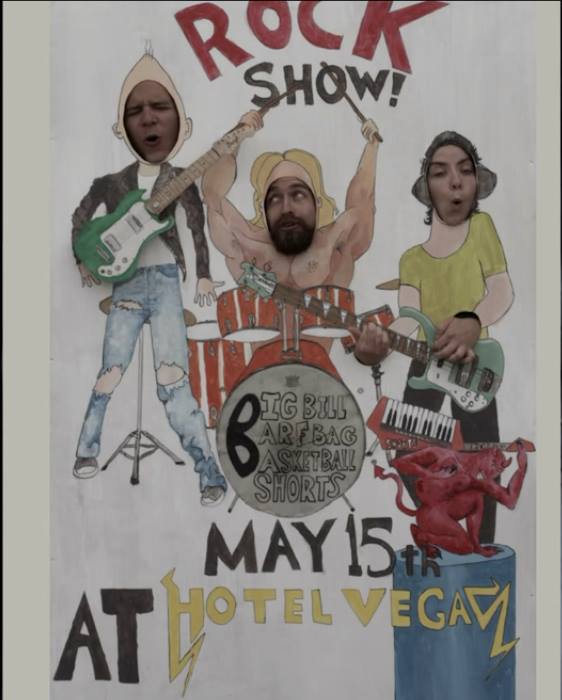 Looking for something a little weird and off the beaten path to kick off your weekend?  Then I recommend the Big Bill-lead show at Hotel Vegas tomorrow night.
Big Bill describe their sound as "The Drunk History of Punk Bands"and they'll be performing songs like the soon to be oddball classic Who Put Dave In The Microwave?.  You'll also get the "freak punk band" Barf Bag (I feel queasy already), and the "anthemic geek punk" of Basketball Shorts
Preview some tunes below and take a look at the nifty video that features a gig poster brought to life.
—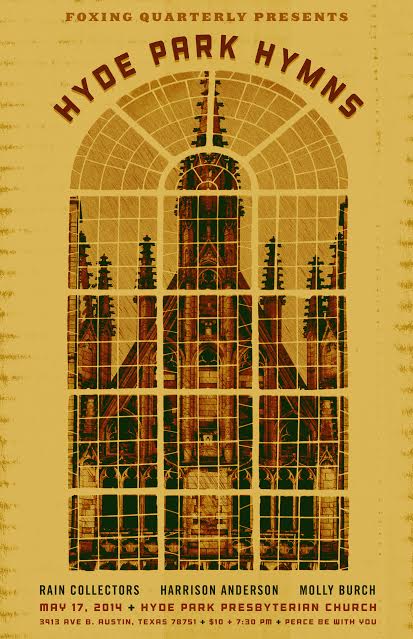 If this weekend you'd like something acoustic and folky, the Austin-based literary journal Foxing Quarterly will be presenting Hyde Park Hymns this Saturday at the historic Hyde Park Presbyterian Church.  This intimate event showcases the songwriting talents of Rain Collectors (Santiago Dietche from Growl and Blair Robbins from Milezo), Harrison Anderson, and Molly Burch.
Blair Robbins will be departing for Accra, Ghana two days after the show for a month long study abroad program. While there, she and a group of other UT students will work alongside HIV positive women who are developing their own small business cooperative. The UT group is currently raising funds to provide the women with microloans and to put on workshops in self-empowerment, micro-finance, and business management.
Your $10 cover will be going towards a worthy cause and Foxing Quarterly will be donating one-third of each ticket sale from the evening directly to the project. Keep in mind that this is an early show (7:30 pm doors, music starts at 8:00pm) and the church is a no food/drink area. Complimentary water will be provided in the front yard.