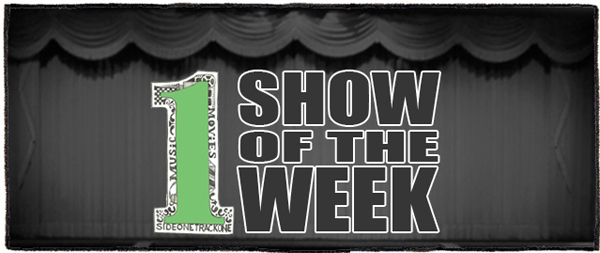 I should be totally selfish this week and only tell you to come to the show I'm DJ'ing (it's Thursday at Cheer Up Charlie's for The Harms' vinyl release show) or the next Red Bull Sound Select showcase I helped assemble (it's Saturday at Sidewinder with The Black Lips), but for the sake of not making everything about me, I want all of you to focus on seeing Titus Andronicus, Spider Bags and Baked at Sidewinder on Sunday.  Titus' latest album, The Most Lamentable Tragedy, is a gem, and their raucous live show will make it easy to ignore the fact that you have to get up and go to work on Monday.  Plus, Spider Bags are really rad.  See you there!
BY THE WAY, you can enter to win a pair of guest list spots for the show on Sunday simply by sending me an email HERE with TITUS in the subject line.
More recommended shows for your eyes and ears.
Tonight:
- Diet Cig, Pleasure Venom at the Mohawk
- The Get Up Kids, The Hotelier, The Josh Berwanger Band at the Mohawk
Thursday:
- The Harms, Machete Western, Templo X, Pollen Rx at Cheer Up Charlies
- Laetitia Sadier, Deradoorian at Holy Mountain
- AJ Davila, Colleen Green, Jail, Bad Lovers, Que Pasa at Hotel Vegas
Friday:
- Wavves, Twin Peaks, Swimmers at the Mohawk
- Mimicking Birds, Emily Wolfe at the Mohawk
- The Eastern Sea, Bad Dad and the Brunch People, Ramesh at Holy Mountain
- Big Scary at Stubb's
Saturday:
- The Black Lips, Baby Baby, Sealion at The Sidewinder
- Sheer Mag, Glue at The Sidewinder
- Stephen Malkmus & The Jicks, Mirror Travel at the Parish
- Chelsea Wolfe, Wovenhand at the Mohawk
- RF Shannon, Jess Williamson, Adam Torres, Cross Record, The Dan Ryan at the Mohawk
- Ringo Deathstarr, Wildcat Apollo, Moving Panoramas, Hollow Trees at Hotel Vegas
- Holiday Mountain, Big Bill, Hikes at Holy Mountain
- ISHI, Leach, MAAJR at The Swan Dive
- Shivery Shakes, Star Parks at Austin Beer Garden Brewing Co.