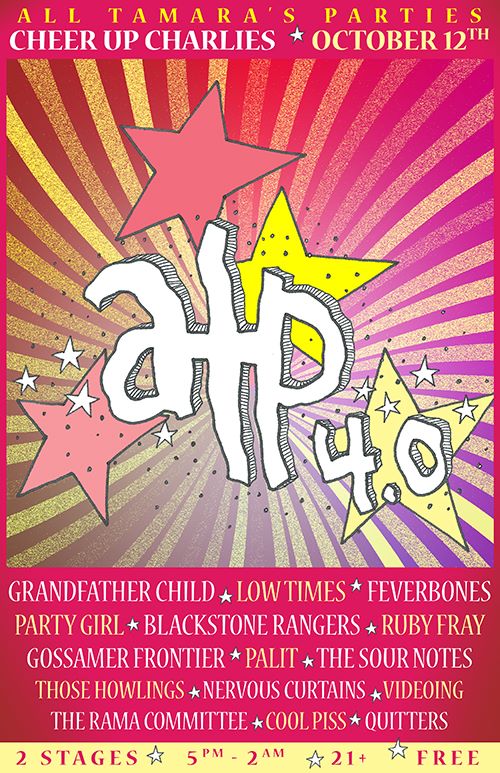 Since Austin City Limits Festival is taking place over two weekends this year, the festival alternatives continue as well. One event that I recommend is All Tamara's Parties this Saturday at Cheer Up Charlie's. This show is free and features 14 bands including a couple of my personal favorites, The Sour Notes and Feverbones. It also features the new musical project from former members of The Carrots, Party Girl.
I love the laid back vibe of CUC. There is a wide variety of sounds to enjoy and did I mention it's FREE?!?
—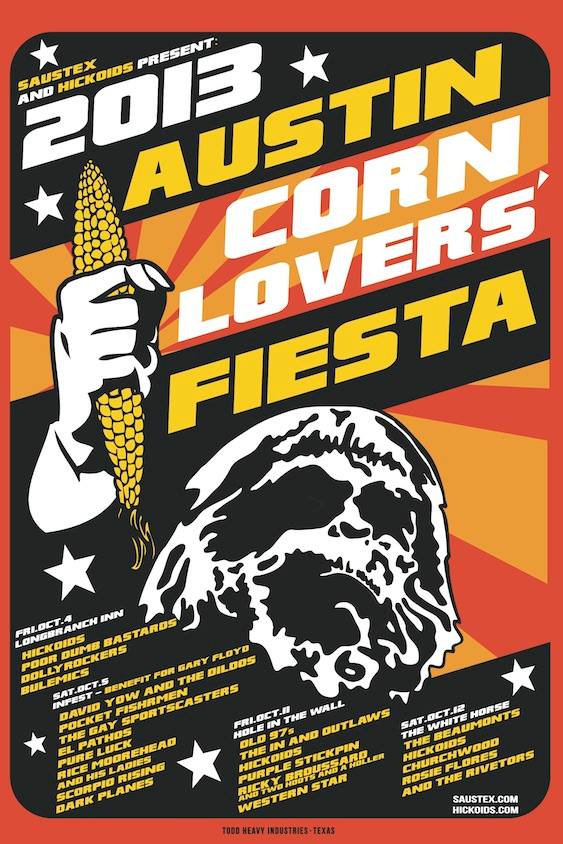 First of all, you have to love the pun-enthused name of this event. Austin Corn Lovers Fiesta started during the first weekend of ACL and also continues during the second one at Hole in The Wall (Friday, $8 cover) and The White Horse (Saturday, $5 cover).
This show features a wealth of Texas talent, including Old 97s, Hickoids, Rosie Flores And The Rivetors, and Churchwood. You'll get your fill of blues, punk, garage, and rockabilly and everything in between.