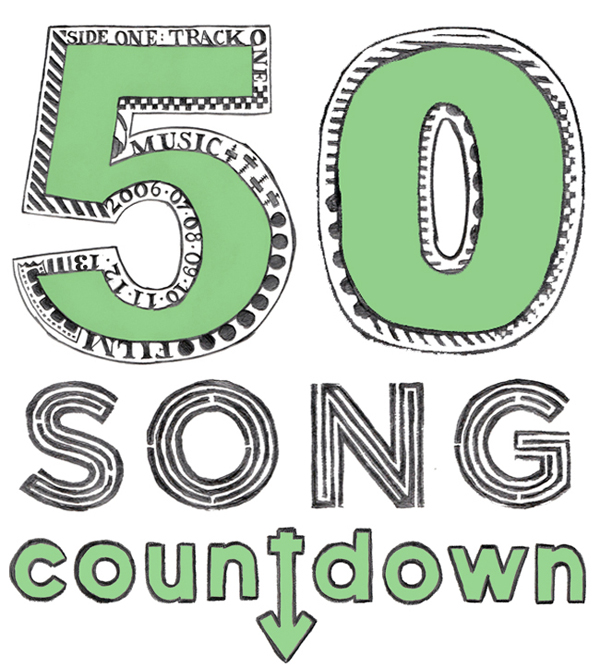 Now that I've shared with you my Austin Essentials of the year, it's time to just talk about singles in general.  As usual, the songs were picked from the large pool of tunes that I shared here at SOTO throughout the course of 2013.  Look for the list of 50 to wrap by Friday.  Enjoy.
50)  :Daft Punk – Get Lucky:  Yes, this is the most over-played song of 2013.  No, I don't really care.  Daft Punk really nailed it with this earworm of a track, and I'll probably hum it for the rest of eternity.  From Random Access Memories.
49)  :Black Milk – Sunday's Best/Monday's Worst:  Technically this is two songs, but I decided to leave them merged to better help you understand why I think Curtis Cross (aka Black Milk) continues to be one of hip hop's best storytellers.  From No Poison No Paradise.
48)  :The Tontons – Veida:  The Tontons are from Houston, and I think they're pretty close to being special.  If I were you, I'd snatch up this shimmering gem and find a seat on their bandwagon now.  From the Veida digital single.
47)  :Anamanaguchi – Planet:  I'm on the fence when it comes to most of Anamanaguchi's stuff, but this track really works for me.  I think it's because it has a fleshed out sound and doesn't just come off as a piece of meme/8-bit fandom.  From Endless Fantasy.
46)  :Phoenix – Entertainment:  Once again Phoenix swept me off my feet with a killer lead single and then promptly tossed me on the ground with a bland album.  Fool me twice, something something.  From the Bankrupt.
45)  :Alpine – Gasoline (Mystery Skulls Remix):  The original version of this Alpine track is good, but it plays kind of small.  I definitely prefer this bigger, more confident take by Mystery Skulls.  This remix is a one-off release.
44)  :Best Coast – I Don't Know How:  Admittedly, this is one of Best Coast's more cheesy efforts.  I love it, though, and I have no shame in saying I've had some serious sing-a-long sessions with it in the car.  From the Fade Away EP.
43)  :Majical Cloudz – Childhood's End:  If you want something that's hauntingly beautiful, then this Majical Cloudz track is for you.  Just be sure to toss on some headphones before hitting play.  From Impersonator.
42)  :Savages – She Will:  This song is so intense that sometimes when I listen to it I worry that Savages will show up at my door and yell at me for not rocking hard enough.  From Silence Yourself.
41)  :The Appleseed Cast – Great Lake Derelict:  It's kind of amazing how quickly this track can put me in a mood to listen to nothing but post-rock all day.  It's good for the world that The Appleseed Cast are still a quality act.  From Illumination Ritual.