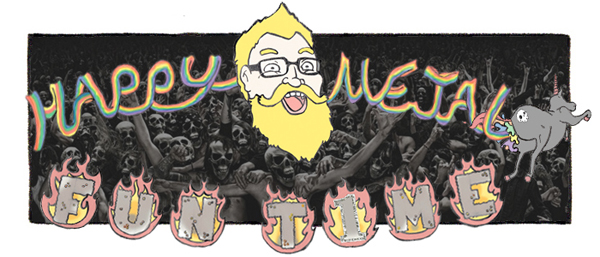 American Death Metal has been getting a bad rap in the world lately. For some reason the Eurozone and Scandinavians tend to look down their nose at the genre championed by Americans. I'll concede Black Metal, Power Metal, Viking Metal and several other genres for not being ours, but when you think of the early bits in the genre, the umbilical was cut in the 50 states (mainly Florida).
Admittedly, the last decade has been rough on Americans – Polish, Austrian, Sweedish and even British Death Metal have garnered more favor for doing innovative and creative things, and I jumped on the bandwagon until a few albums struck this year. It give me hope to know bands like Origin, Fallujah and Misery Index not only have some history that is decent, but new albums that move what can typically be a tight subgenre in a new direction.
So my mix this month, DEATH! Some of this year's best Death Metal songs and a couple classics to remind you from whence it came. The standout album being from Fallujah, seriously a game changer, in subtle ways, but nonetheless a dividing point between traditional and experimental. Enjoy!
:Fallujah – Carved from Stone:
:Aborted – Necrotic Manifesto:
:Vital Remains – Dechristianize:
:Autopsy – After The Cutting:
:Origin – Manifest Desolate:
:Cannibal Corpse – Sadistic Embodiment:
:Morbid Angel – Suffocation:
:Death – Mutilation:
:Misery Index – Cross to Bear:
:Deicide – In The Minds Of Evil:
:Incantation – Carrion Prophesy:
;Goatwhore – FBS: