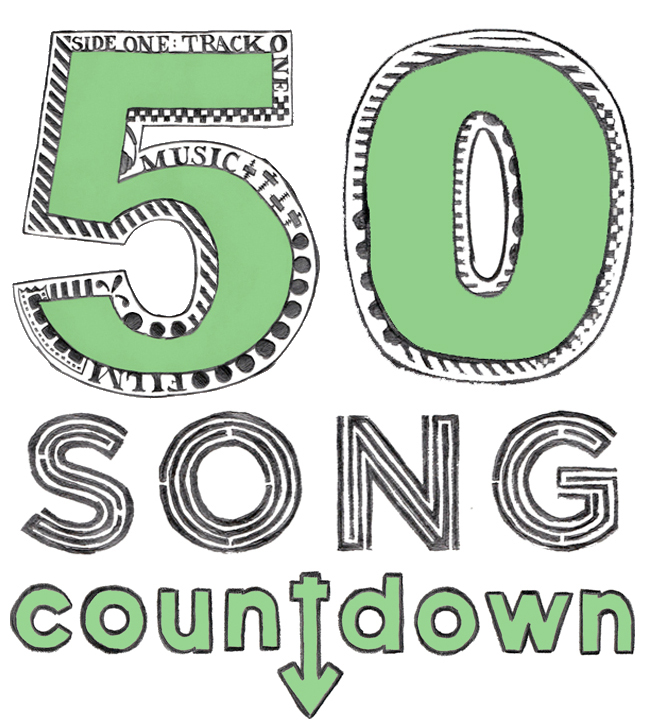 Here's the next set in my Top 50 Songs of 2015 list.  Enjoy.
30)  :Chvrches – Never Ending Circles:  This is such an infectious song.  Here's hoping that Chvrches never ditch their anthemic pop routine.  From Every Open Eye.
29)  :Mas Ysa – Look Up:  I love me some Mas Ysa (aka Thomas Arsenault).  You should slap on some headphones for this ambitious track, which features big vocals and a wonderfully textured arrangement.  From Seraph.
28)  :Julien Baker – Sprained Ankle:  If you like your music to feel as sincere as possible, then look no further than this Julien Baker song.  Her voice here cuts right through me.  From Sprained Ankle.
27)  :Kurt Vile – Pretty Pimpin:  Kurt Vile is such a great songwriter, and he shows it all throughout this silly, but really clever track.  From B'lieve I'm Goin' Down.
26)  :Yung – Blue Uniforms:  I'm all about noisy, shoegaze-esque indie rock, and this Yung song is six and a half glorious minutes of it.  Had to put it on my list!  From the These Thoughts Are Like Mandatory Chores EP.
25)  :Protomartyr – Why Does It Shake?:  This Protomartyr track is not exactly an easy listen, but it's totally worth the attention it requires.  Hit play, dial in and get rewarded.  From The Agent.
24)  :Amen Dunes – Song To The Siren (Tim Buckely/This Mortal Coil Cover):  Amen Dunes covered a cover (The Mortal Coil –> Tim Buckley) here, and I just really dig the way it came out.  Be warned, you'll want whiskey about midway through this.  From Cowboy Worship.
23)  :Girlpool – Before The World Was Big:  Growing up is hard!  This Girlpool song makes me feel nostalgic (not sad, thankfully) about life before adulthood rolled in and took over.  From Before The World Was Big.
22)  :Fred Thomas – Bad Blood:  Fred Thomas and the definition of word vomit go hand in hand in this track, but that's fine.  If only because the numerous things bouncing around in his head are all interesting and/or relatable.  From All Are Saved.
21)  :Black Milk – I Guess:  This is just an all-out, good time sort of effort by Black Milk.  He will always be one of my favorite voices in hip hop.  From the land of one-off tracks.