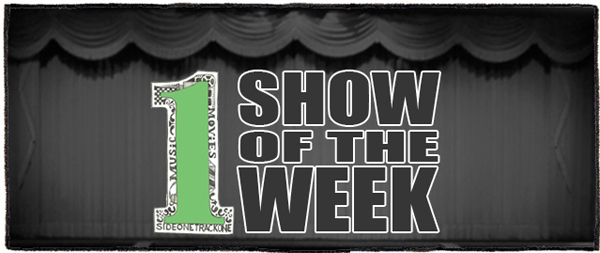 In some ways, today's recommendation is for all of February, as it's the kick-off show for A Giant Dog's residency that will happen at Beerland every Thursday throughout the month.  You need to hit one or all of the shows!  For tomorrow, the bill also includes Xetas, American Sharks, Nick Allison and the Players Lounge and DJ Apple Pie.  AGD are a blast on their own, but this really is one hell of a fun lineup.  Don't miss it.
For fun, here are the rest of the shows set for the residency.
2/8 – A Giant Dog, Lola Tried, Flesh Lights, DJ Stee
2/15 – A Giant Dog, Trouble Boys, Pretty Shitty, DJ Tipton
2/22 – A Giant Dog, Missing Pages, Boss Eye, DJ Ali Ditto
BONUS Show Recommendations:
Thursday:
- Booher, Skyline, North by North, Teenage Cavegirl at Hotel Vegas
- They Might Be Giants at Stubb's
- Chill Russell at Stubb's
Friday:
- Bad Lovers, The Reputations, Blood Pumps at Hotel Vegas
- RG Lowe, Caroline Says, Taft, Batty Jr. at the Sahara Lounge
Saturday:
- Jose Gonzales, Bedouine at the Long Center
- Sleigh Bells, Sunflower Bean at the Mohawk
- Dan Grissom (Some Say Leland), Adam Hilton (Linen Closet) at The Lemon Lounge
- Tennis, Overcoats at Emo's
- Shivery Shakes, PR Newman at Austin Beer Garden Brewing Co.
Sunday:
- Daphne, Lomelda, New Holland at Barracuda
- Summer Swells, Mountain Time, Otis Wilkins at Cheer Up Charlies