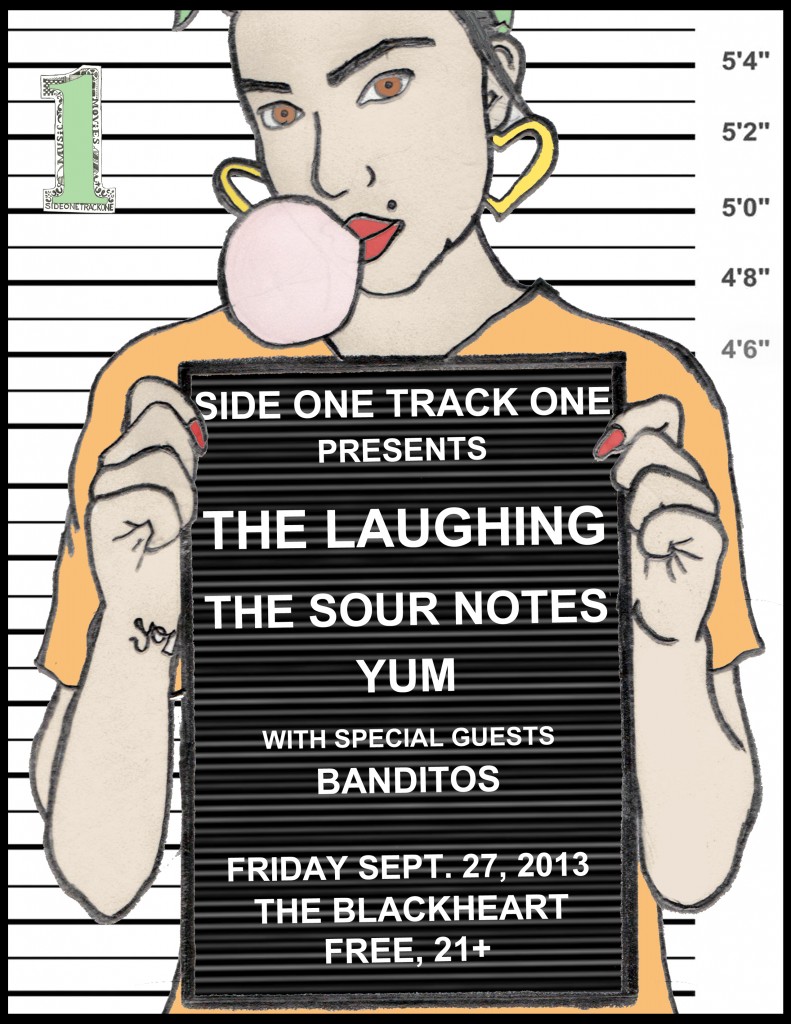 Because we promised we'd do one of these every month, it's time for another edition of Side One Track One Presents at the Blackheart (86 Rainy Street)!  The show is Friday, September 27, and will feature The Laughing, The Sour Notes, and Yum.  There will also be a set from Alabama's Banditos, so show up early!  Doors are at 8pm.  And don't forget, the evening's entertainment is totally FREE.  You just need to be 21+ to enter.
—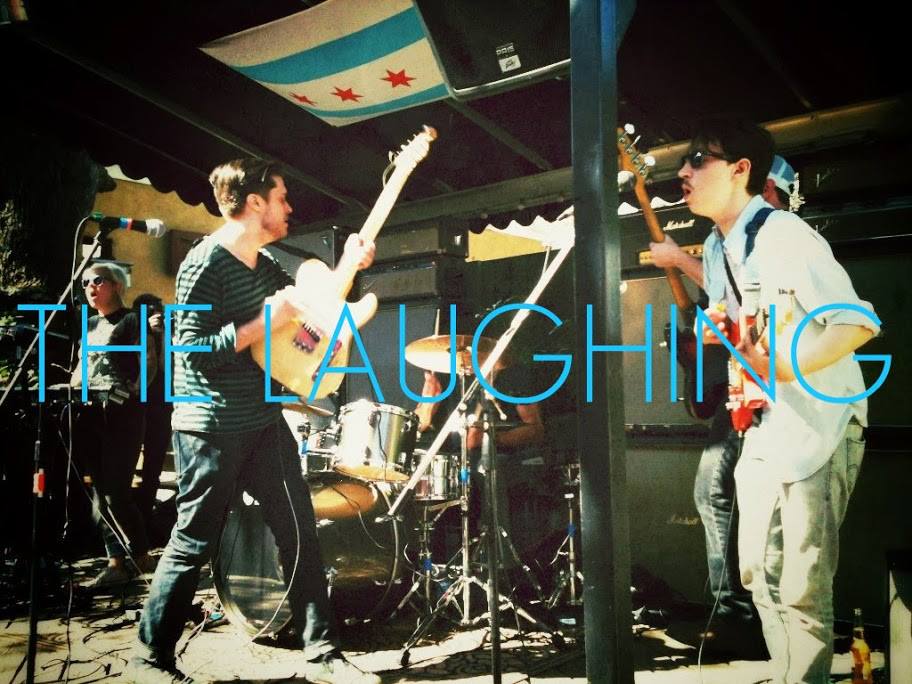 The Laughing have spent much of 2013 teasing their new album, Oscillation, so it's great to see that it's finally arrived.  You can either stream it below, or download it for FREE (for a limited time, of course).  It's highly recommend stuff if you dig well crafted pop music.
—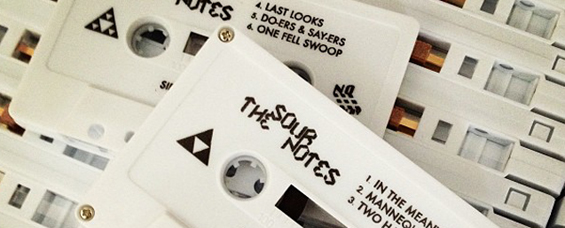 The Sour Notes have long been a SOTO favorite, and it's simply because they have a talent for churning out very good prog pop songs.  They're also super nice.  And pretty.  The band recently put out a cassingle, and they've readied a full length that will be coming your way soon.
—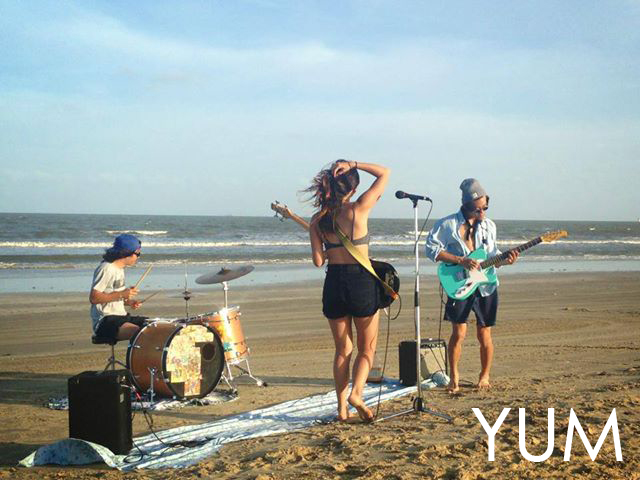 Yum started back in 2011, and they make very warm and accessible pop music.  According to their Tumblr, they recently finished mastering their album, which means we all now have something to live for.  If you like being charmed, check out this video the trio did for Hardly Sound.
—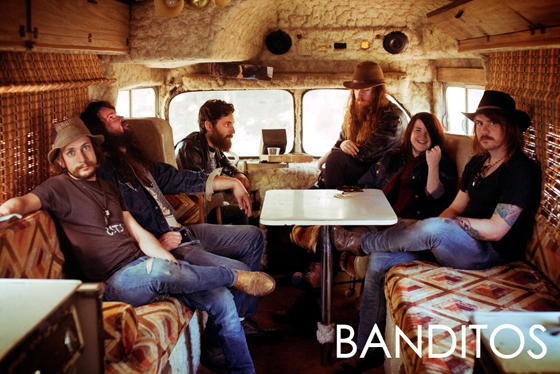 Banditos hail from Birmingham, Alabama, and they're an eclectic bunch.  They put out an EP about a year ago, and you can give it listen just below.