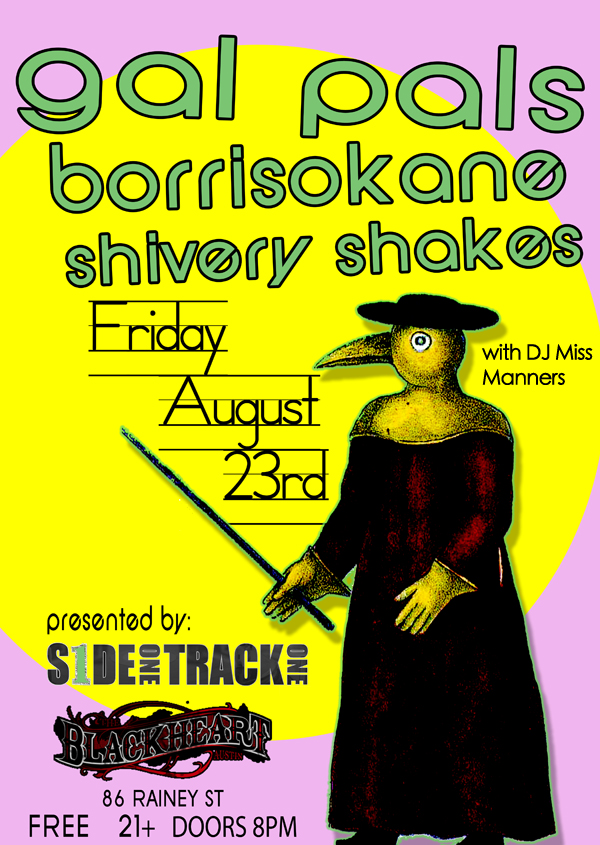 Friends!  We want to start putting together shows for you.  So, from August through December (and perhaps beyond?) we'll have a monthly gathering at the Blackheart (86 Rainy Street).  Come play with us.  Every show will be entirely FREE.  You just need to be 21+ to enter.
On the bill for the residency kick-off show on August 23 you'll find Gal Pals, Borrisokane, and Shivery Shakes.  SOTO's own Miss Manners will also be on-hand to spin some tunes.  Doors at 8pm!
—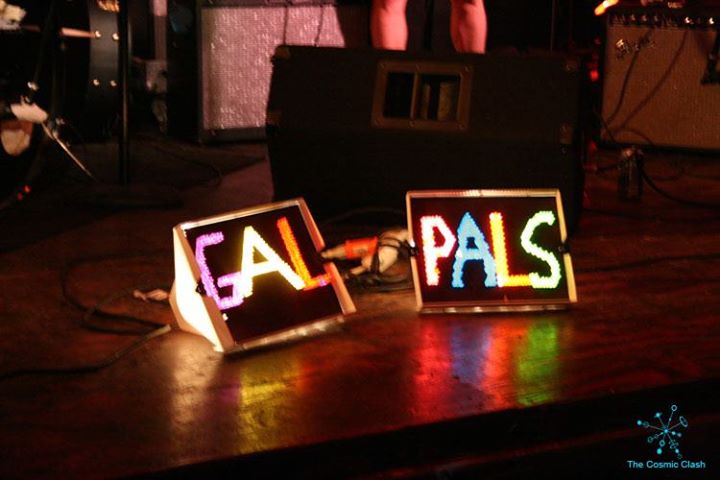 Gal Pals are one of those acts that deserve to be described as obnoxiously catchy.  The duo's tracks get in your head, and then taunt you while refusing to vacate your brain.  It's silly, but hard to not like.  Below you'll find two singles they've put out in 2013.
—

Borrisokane have been rolling along and doing well in their quest to make 2013 a year to remember.  They've been on the lineup for a number of very good shows, and their Murdering Teeth EP is a solid effort with a variety of interesting pop nuggets.
—

As many of you know, Shivery Shakes recently wrapped a Kickstarter to fund the making of their next album.  Hooray for them!  And you, actually, as it means you'll soon be getting an LP full of super catchy pop numbers.