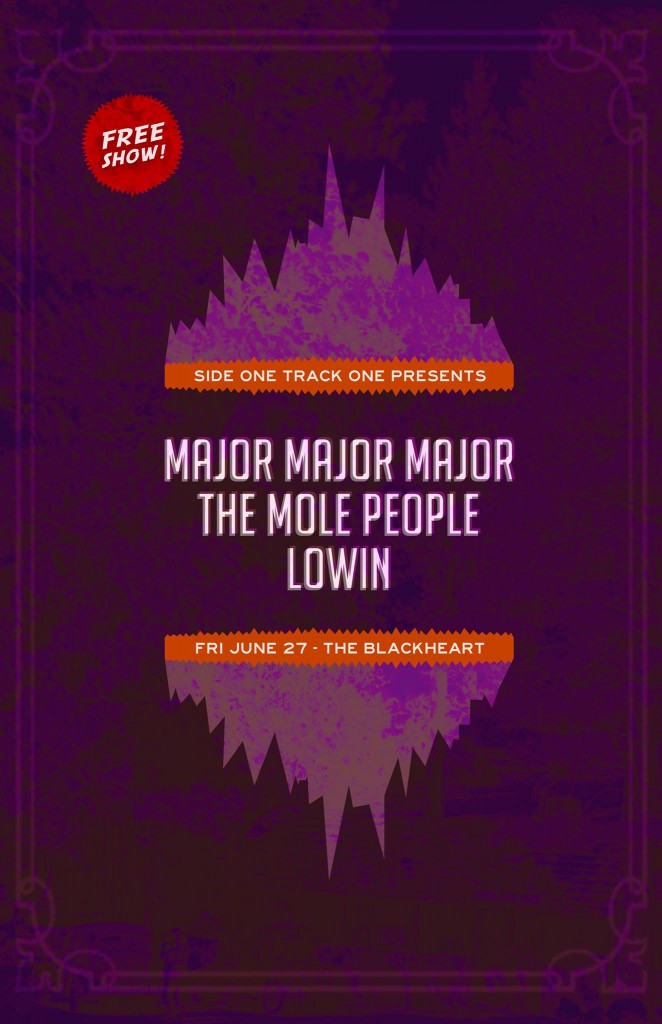 This month's SOTO PRESENTS show at the Blackheart is set to go down on Friday, June 27.  Come out for a rocking good time with Major Major Major, The Mole People and Lowin.  As always, entrance to the show is thoroughly FREE.  You just need to be 21+ to enter.  The Facebook event page can be found HERE. Invite everyone (that you like).
PS – Normally SOTO's own venerable Brad does the art for the Blackheart shows, but this month it's Matt Toman of the band Equals.  He did a rad job, and I highly recommend checking out some of his other pieces.  He's available, so give him some work to do!
—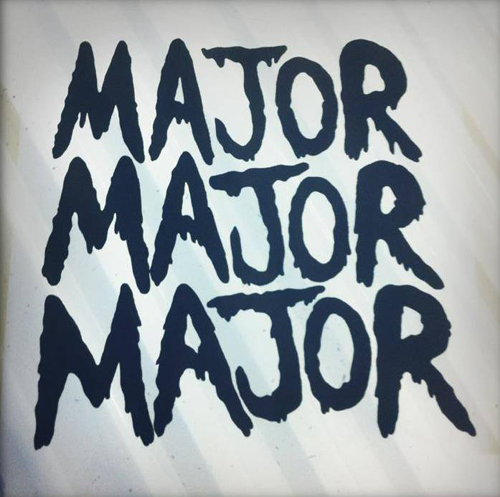 Major Major Major have been a SOTO favorite for about the last year.  The duo only write infectious tunes, so don't be surprised if you leave the Blackheart with all of their songs stuck in your head at once.  It'll be maddening, but also fun.  We think.
—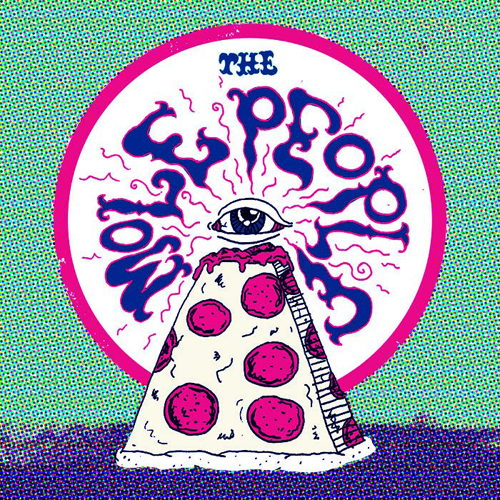 Last year the Mole People released a power pop-filled album titled Lost Age.  We promise the band will make you want to dance, so come prepared to get sweaty.
—

Sara Houser was once a part of the Couch (who turned into Otis The Destroyer), and now she's branched out on her own and created Löwin.  If you like good rock music, then be sure to arrive early for her set.