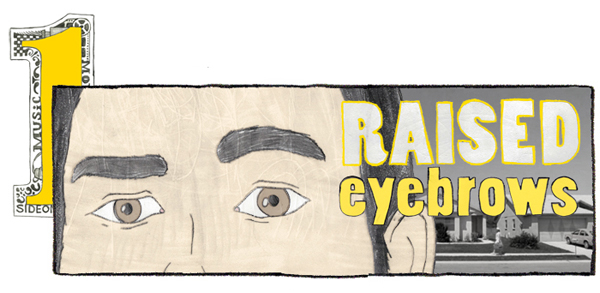 During SXSW this past few weeks, I did something to help me fight the onslaught of music blaring from every bar/restaurant/art space/garage seemingly in Austin; I listened to classic rock. It not only made me feel like I needed to wear a "I Got This" t-shirt while idling through traffic, but I also discovered/rediscovered a few tunes.
Classic rock is a strange genre that leans remarkably UK/British. Bands like The Rolling Stones, Led Zeppelin, Black Sabbath, Queen, The Kinks and The Who rule the roost. There are some American artists like Bob Dylan, Tom Petty, Bruce Springsteen and The Grateful Dead that also oddly qualify.
Here are some gems…
Black Sabbath – "Supernaut"
I think Billy Corgan once talked about this song in a guitar magazine I read when I was 18. Total ripper.
Badfinger – "Come and Get It"
A Paul McCartney toss off that was given to the new signees of Apple Records. Incredible tune.
Bob Dylan – "Driftin Too Far From Shore"
I don't listen too much to Knocked Out Loaded. This is obviously my bad. The drum sound here is just great!
Led Zeppelin – "Ten Years Gone"
There are a ton of hidden gems in their catalog. Ahem…"Achilles Last Stand," "Carouselambra," and "Down By the Seaside" come to mind immediately. Still, this tune is way up on there on the Zep list.
The Kinks – "Sitting In My Hotel"
My favorite Kinks song. Incredibly written piano ballad finding Davies thinking deeply (after an incredible stellar 10 album run) about rock stardom and what it all means.
The Rolling Stones – "When The Whip Comes Down"
I haven't always been a fan of The Rolling Stones. I've been making an effort and I gotta say that I love this song.
Queen – "Hammer to Fall"
This might be a perfectly written 70's rock tune. Huge hooks, a flawless bridge and extended guitar solo all hit the mark for me. A great song.
Pink Floyd – "Lost For Words"
I have memories of high school where dudes wore Division Bell T-shirts to school everyday. I get it now!!!!
Bruce Springsteen – "Tougher Than the Rest"
This is Bruce's greatest song. It's just so damn tough and sure of itself. I hope to feel like this song does one day.
The Who – "The Song Is Over"
I'm going on the record here that Who's Next is the best R-O-C-K record ever made.