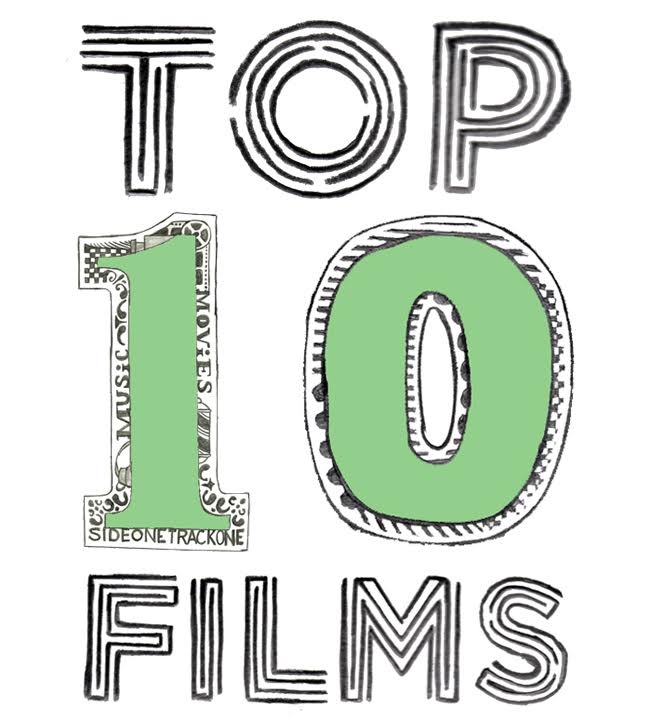 John's Best Films of 2017
You know, 2017 was a pretty good one for film.  I know there were too many sequels, reboots and comic book adaptations, but overall I think quite a few good to great movies were released.  Hopefully 2018 will be as snazzy or better.  We'll see.  Anyhow, below you'll find my Top 10 Films of 2017!  Well, it's actually a Top 25, and I included a whole slew of honorable mentions.  Like I said, 2017 was a good one!  Read on.
PS – Scroll down to the bottom to check out Noah's year-end film list!
25) 20th Century Women
24) All The Money In The World
23) Good Time
22) The Killing Of A Sacred Deer
21) John Wick: Chapter Two
20) Logan Lucky
19) Get Out
18) Guardians Of The Galaxy 2
17) Thor Ragnarok
16) Spider-Man: Homecoming
15) Blade Of The Immortal
14) War For The Planet Of The Apes
13) The Post
12) The Big Sick
11) Three Billboards Outside Of Ebbing, Missouri
10) Baby Driver
If Baby Driver is proof of anything, it's that you always let Edgar Wright go full Edgar Wright.  Kudos to the guy for rallying up this rad film after that whole Marvel debacle.
09) Coco
Coco is the most culturally significant movie that Pixar has ever made.  I adore it.
08) Star Wars VIII: The Last Jedi
Most fans seem to still be side-eyeing The Last Jedi, but I loved it.  Rian Johnson made a Star Wars movie that's more about failure than success, and in doing so he pushed the franchise in a much-needed new direction.
07) Logan

Logan came out way early in 2017, but I'm still buzzing about Hugh Jackman getting to say goodbye to the titular character via a movie as fantastic as this one.  I even dig the unnecessary (and gimmicky) noir version of this film.
06) Dunkirk
I got a distinct "Oscar bait" vibe from Dunkirk before it was released, but I ended up really digging it.  Christopher Nolan keeps proving he's one of the best directors working right now.
05) The Shape Of Water
Guillermo del Toro didn't outdo Pan's Labyrinth with The Shape Of Water, but he came close.  He should put out adult fairy tales more often.
04) Wind River
I really hope that Taylor Sheridan gets some recognition from the Academy for writing and directing Wind River.  Talk about an intense film.  Also, it will rip your eyes open in regards to what life is like on a Native American reservation.
03) Blade Runner 2049
This movie didn't make a lot of money, so I guess it's a failure?  Nope!  Denis Villeneuve made a near-perfect sequel to … well, a near-perfect movie that also didn't make a lot of money.  What a coincidence.  In any case, I can't wait to watch this over and over in 4K.
02) Lady Bird
Greta Gerwig's Lady Bird is quite possibly the most relatable movie of 2017 and definitely one of the best coming of age films ever.  Here's hoping she doesn't wait long to direct a follow-up.
01) The Disaster Artist
I've long laughed at Tommy Wiseau's The Room, as it's such a weird film.  My brain just doesn't understand anything about it, and for years I've watched it and totally cracked up at how bizarre it is.  The Disaster Artist, however, made me realize that Tommy poured everything he had (passion, money, weirdness) into a movie for himself and his friends, and you know what?  That should be the driving force for all movies.  I now look at The Room not as a shitty movie, but as a misguided attempt at glory.  It's wild!  Thanks for tearing me apart, James Franco.
Honorable Mentions: Call Me By Your Name, Last Flag Flying, The Fate Of The Furious, Free Fire, Lost City Of Z, The Square, Gerald's Game, Raw, Bad Genius, IT, Wonder Woman, Okja, Brigsby Bear, Super Dark Times, Brawl In Cell Block 99, Battle Of The Sexes, American Made, It Comes At Night, Rough Night, The Beguiled, Mother!, Ron Goossens: Low Budget Stuntman, Mary And The Witch's Flower, Gemini, Only The Brave, Ingrid Goes West, Wheelman, Murder On The Orient Express, Atomic Blonde, Landline, Jumanji: Welcome To The Jungle, Personal Shopper
2017 Films I Really Want To See But Haven't Yet: I, Tonya, The Florida Project, Phantom Thread
—
Noah's Best Films of 2017
2017, you were a shitty year for reasons both public and personal, and there is nothing I'm happier about than watching the door swat it on the ass as it fades into the memory books. This said, 2017 was a banner year for films of all stripes. I won't attempt to sugarcoat a year of rampant political mayhem and horrible natural disasters by saying that artistically our filmmakers struck back against oppression and white supremacy, but I will say, it wasn't easy making a list of my ten favorites.
But I did, and here it is!
See you later 2017, thanks for a burning brown bag of shit of a year. But also, thanks for the movies.
The Top 10 (from 10 to 1):
10. Logan, d. James Mangold
Amongst the deluge of superhero films this year (good ones, for the most part, at that) Logan stands out. James Mangold and Hugh Jackman retire the character poetically, jumping years into the post-apocalyptic future where a broken hero must protect a little girl and an addled Professor X. It sends the Jackman-version of the character into the sunset with grace and a whole lot of killing.
9. Get Out, d. Jordan Peele
It feels almost obligatory at this point in the game to drop Get Out on a Top 10 list, but it says a lot about just how powerful a low-budget, Twilight Zone-esque thriller climbed into the throats of America and refused to move. Peele's a talented director, and Get Out is a jarring film that ably dances along the lines of comedy, horror and racial allegory.
8. The Big Sick, d. Michael Showalter
Perhaps the only movie I've ever seen that's made me think "Ray Romano should get nominated for an Oscar."
7. Super Dark Times, d. Kevin Phillips
This indie horror flick about a bunch of kids in the grim, depressing world of small-town middle America and the murderous act that tears their little circle apart caught me entirely off guard for a couple reasons. First, it's a brilliant, visually exciting, suspense laden film that manages to entangle the struggles of youth with the struggles of covering a murder. And two, it's the first film I've seen where the period of the "period piece" is my childhood. Sweet mortality, I beg you be kind.
6. It Comes At Night, Trey Edward Shults
All the bleak, post-apocalyptic plague horror I want or need.
5. Wind River, d. Taylor Sheridan
Anything Taylor Sheridan does, you need to see. Wind River manages to be one of the more pulse-pounding action films of the year while also addressing the horrible world White Americans have helped to create for Native Americans. It's also Jeremy Renner at his aloof best with Elizabeth Olson continuing to evolve into a star. Beautiful film, start to finish.
4. Call Me By Your Name, d. Luca Guadagino
Guadagino is a master, plain and simple. Call Me By Your Name somehow manages to capture the throbbing loins of young love, the awkward stretch from boy to man and the languorous heat of a summer wiling away in the background. A beautiful, heart-breaking film with one of the great ending credit sequences of all time.
3. Lady Bird, d. Greta Gerwig
If I had to pick a single thing I loved most in 2017, it'd be Greta Gerwig. Her acting, her writing, her directing, her very presence are spectacular and Lady Bird seems to be the crown on a spectacular year. It isn't a big movie – a young girl grows up in so many words – but the performances of Saoirse Ronan, Laurie Metcalf, Tracey Betts and Lucas Hedges paired with a near perfect soundtrack and Gerwig's soft, sometimes screwball touch make this a frontrunner for film of the year. Hell, it would've been film of the year if not for two others. Also, DMB, I loooove you.
2. The Shape of Water, d. Guillermo del Toro
No film this year better captured mood and emotion then del Toro's low-light, girl-meets-fishman horror-romance. This is del Toro's brilliant answer to Singing In The Rain, a film rife with emotion but still pulsing with heart. Every actor should get nominated for it, but if Richard Jenkins doesn't, I will revolt (quietly at home while watching The Crown).
1. Good Time, d. The Safdie Brothers
The gritty, grimy, sad, bleak and hilarious film about one smart (but stupid) brother trying to break his brother out of prison is like a mish-mash of a Cassevettes film, a drug trip and something entirely unlike anything I've seen before. Robert Pattinson is a revelation as the stumbling, but slick, down-on-his-luck convict Connie Nikas, and with the Safdie's behind the driver's seat his odyssey into the gutter is absolutely wonderful.
Honorable Mentions:
Spider-Man: Homecoming
John Wick: Chapter 2
Ingrid Goes West
Blade Runner 2049
Okja
Atomic Blonde
Brawl In Cell Block 99
Wheelman
IT
Logan Lucky
Neruda
I Don't Feel At Home In This World Anymore