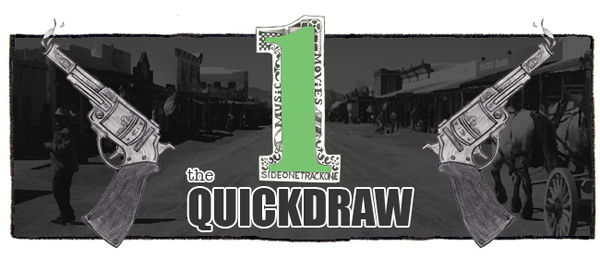 Playing a bit of catch up today.  Enjoy.
Hot Snakes – Six Wave Hold Down
Hey look, Hot Snakes have announced their first album in 14 years!  It's called Jericho Sirens and it'll be out on March 16.  Judging by the track I have today, it would appear they've still got it.
Hinds – New For You
I think that Hinds are really going to turn some heads with their sophomore effort, I Don't Run (due April 6).  Expect to love this effortlessly charming track off of the album.
Preoccupations – Espionage
There's something bothersome about Preoccupations calling their next album New Material.  I guess it just comes off as lazy?  Either way, I'm still excited for it.  The first single is noisy in the right ways.
Ought – Disgraced In America
I appreciate how Ought can sound very weird and yet still be rather accessible at the same time.  Room Inside The World is due out February 16.
Mount Eerie – Distortion
Mount Eerie's A Crow Looked At Me knocked me over last year.  I'm guessing his next effort, Now Me, will do the same.  It's due March 16.  Before you hit play on the song, dim the lights, grab your headphones and take a deep breath.