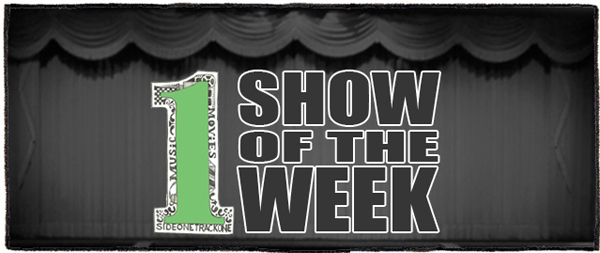 Hey!  This is the last SHOW OF THE WEEK of 2017!  Next week I'm going to roll out year-end lists and then put the music part of SOTO on break until 2018 arrives.  Fortunately, I'm getting to bow out with a show I'm super excited for – Alex Lahey at Barracuda tomorrow night!  Her latest album, I Love You Like A Brother, is loaded with fantastic anthems, and it's going to be fun to be in a big sing-a-long session for those.  Be there.
Tix are $12 in advance of the show, $14 the day of.  Dude York and Molly Burch will open.
CONTEST: I've got guest list spots the show to give away!  Just send me a note HERE.  I'll pick a winner tomorrow morning!
BONUS Show Recommendations:
Thursday:
- Nicole Atkins, The Midnight Stroll, Thayer Sarrano at Antone's
- Saturnalia Festival
— Continental Drift, Christian Bland & The Revelators, The Nymphs, Trance Farmers at The Electric Church
Friday:
- Actress, Telefon Tel Aviv at Barracuda
- Fastball, Moving Panoramas at Antone's
- US Weekly, BLXPLTN, Terror Pigeon, Popper Burns, Sherman's March at Cheer Up Charlies
- Saturnalia Festival
— The Octopus Project, Ringo Deathstarr, PART TIME, Peyote Coyote at Hotel Vegas
— Bushwick Bill, Think No Think, Teevee, Hollow Trees, Al Lover, Lola tried, Count Vaseline, DJ Slimy Steve at Hotel Vegas
Saturday:
- Basketball Shorts, Couches, Missing Pages, Pollen Rx, Talkies at Cheer Up Charlies
- Nina Diaz at Empire Control Room
- Queue Queue, Kay Odyssey, Daniel Francis Doyle, Stretch Panic at The Sidewinder
- Saturnalia Festival
— Golden Dawn Arkestra, Cosmonauts, American Sharks, The Sun Machine, Big Bill, The Halfways, Croy and the Boys at Webberville Road Baptist Church
— Zoumountchi, Money Chicha, Crucial Prophet, Kupira Marimba, Mafaro Marimba, Vockah Redu, Lochness Mobsters, Fogg, Flower Graves, Rattlesnake Milk at the Sahara Lounge
Sunday:
- Mayeaux & Broussard at Antone's Records
- Saturnalia Festival
— Allah-Las, Morgan Delt, Annabelle Chairlegs, Crocodiles, Sailor Poon, Pearl Earl, Crypt Trip at Webberville Road Baptist Church
— Hard Proof, Amplified Heat, Palm Daze, The Millbrook Estates, Acid Carousel, Glaze, Whit, Billy King and the Bad Bad Bad, True Indigo, The Hermits, Lasertusk at the Sahara Lounge