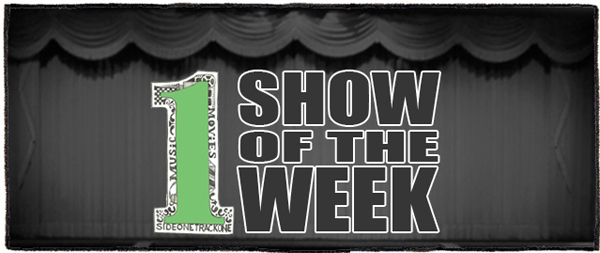 The site will be on break all of next week, so I'm rolling out two recommendations today!
1)  My radio show, 101X Homegrown, is presenting a gig at The Swan Dive this Friday.  Indie poppers Shy Beast (formerly MCG) are throwing a party in celebration of the arrival of their new self titled EP, and they'll be joined by Fort Never, Slomo Drags, Dossey, and Juan Pablo.  This is a rad, diverse local bill.  Come play.  Tix are $10.
2)  This one is actually next week!  On Monday (11/20) I highly recommend that you go and see Hazel English at Stubb's Indoors.  Her Just Give In/Never Going Home is a fantastic indie pop album and one of my favorite releases of 2017.  I can only imagine that she'll sound lovely in that room.  Tix are $12 in advance of the show, $15 the day of.  Julia Lucille will open.
CONTEST: I've got guest list spots for both shows to give away!  Just send me a note HERE.  Be sure to put the name of which show you want in the subject line!  I'll pick a winner for each one on Friday!
BONUS Show Recommendations:
Tonight:
- Twin Peaks, A Giant Dog at the Mohawk
- The Hermits, The Nymphs, Atlas Maior, Barbarian at Cheer Up Charlies
- alt-J, Marian Hill at ACL Live at the Moody Theater
- Tegan & Sara at the Paramount Theater
- The Sun Machine, Lord Buffalo, Marijuana Sweet Tooth, Jesse Wooten & Friends at The Swan Dive
- Lindsey Buckingham and Christine McVie at Bass Concert Hal
Thursday:
- John Wesley Coleman lll, Dinner with Matt Gilchrest, Loteria, Warm Sugar at the Spiderhouse Ballroom
- Hidden Ritual, The Bad Signs, Teevee, Andy Grant at Hotel Vegas
- Lake of Fire, Shana Falana, Blushing, Angry Beige at Cheer Up Charlies
- alt-J, Marian Hill at ACL Live at the Moody Theater
- Tegan & Sara at the Paramount Theater
- Machine Girl, BLXPLTN, Whitey Vollmer at Barracuda
- Astrotheque, Hours Quiet, Obsolete Machines at the Mohawk
Friday:
- The Golden Boys at End of an Ear
- Lowin, Grape St., All Eyes, Dead Recipe at Hotel Vegas
- Sweet Spirit, Sugar Free All-Stars at Mueller Lake Park
- David Ramirez, Matthew Logan Vasquez, Small Houses at the Mohawk
- Wild Child, The Texas Gentlemen at the Scoot Inn
- Tori Amos, Scars on 45 at ACL Live at the Moody Theater
Saturday:
- The Golden Boys, Flesh Lights, Vertical Vice, Payton Andrew Green, DJ Baby Robots at Barracuda
- Deer Tick at the Mohawk
- Hovvdy, Caroline Says, Jana Horn at Cheer Up Charlies
- Wiretree, San Saba County at Lamberts
- Ani DiFranco, MILCK, Buddy Wakefield at Emo's
Sunday:
- The Golden Boys, Nick Allison & The Players Lounge at The Little Darlin'
- Lord Buffalo at Waterloo Records
- Mayeux and Broussard, Sour Bridges, Harvest Thieves, Jonathan Terrell at the Scoot Inn
Monday:
- Christy Hays, Jolie Fink (of Mean Jolene), Sara Houser (of Lowin) at the Hole in the Wall
- Beach Slang, Dave Hause & The Mermaid, See Through Dresses at Barracuda