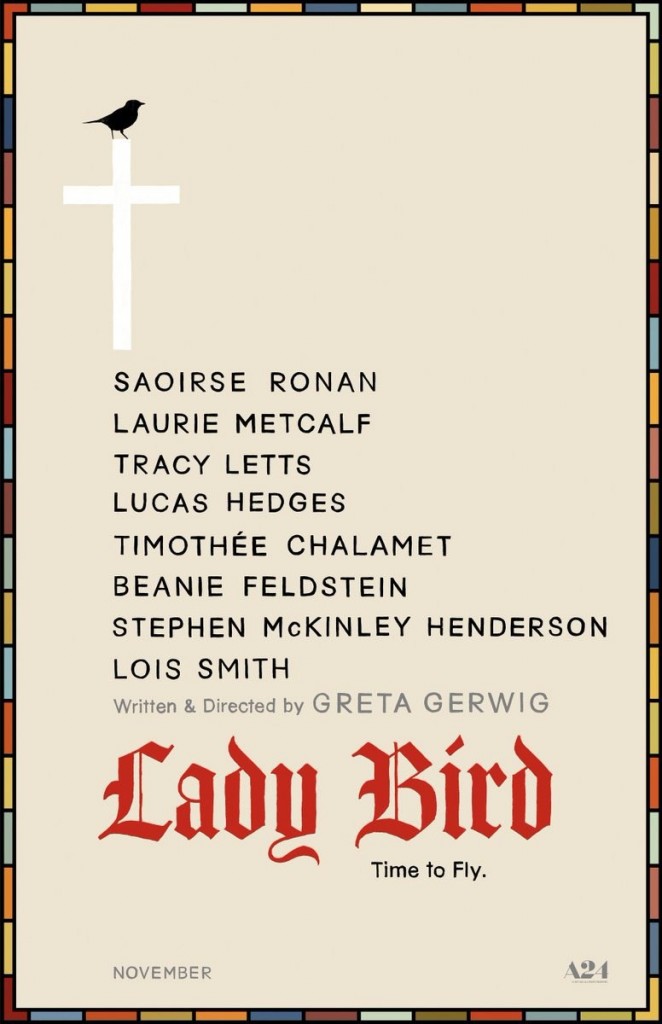 Pre-Screening Stance:
Greta Gerwig wrote and directed this semi-autobiographical film. Greta Gerwig also co-wrote and starred in Frances Ha. This seems to be a winning combination.
Post-Screening Ramble:
Lady Bird could be Frances Ha: The Prequel, and I mean that in the best way. The film centers on the self-named Lady Bird (played by Saoirse Ronan in a role that could, maybe should, net her a gold statute in February), a high school senior figuring her life out under the iron-fisted rule of her big-hearted but mean mother. This is a charming film. A film about discovering the joys of adulthood, of leaving home, of pushing back on everything we've come from. Gerwig writes Lady Bird as the sort of blissfully ignorant, wildly willful personality laid claim to by high school seniors, a harsh yet lovable ball of emotional turpitude that ping pongs from friend group to friend group, hormonally pushed argument to hormonally pushed argument. The relationship at the center of the film – between Lady Bird and her mom is a beautifully realistic one. Laurie Metcalf's Marion echoes Lady Bird's conflicted interiors – a woman who loves her child so much but is so scared of losing her that she can't show it – and when the two are on screen together, their acid-tongued interactions make up the best scenes in a film full of amazing scenes. Gerwig manages to take us through all of Lady Bird's senior year of high school without the film ever dragging. We watch Lady Bird grow and change and screw up and change some more in a series of almost vignette like scenes (think Frances Ha's sprawling timeline). There's a confidence behind the direction, a sense of choreography and musical accompaniment, that allows the viewer to sit back, to immerse themselves in the warm, mellow flow of the film, to join Lady Bird on the bumpy road to adulthood, knowing that Gerwig is slowly taking us somewhere special.
One Last Thought:
Best use of Dave Matthew's Band in a movie, ever.