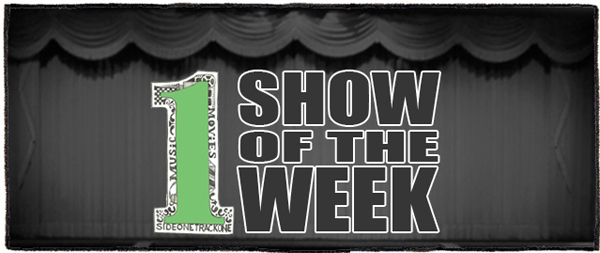 You know who I've really been loving even more than usual in 2017?  Spoon.  Not only is their new album, Hot Thoughts, a real good one, but their live shows have been fantastic.  I've seen them four times so far this year, and in each set the band has been looser and more confident than ever before.  You should get in on this by going to their ACL Late Night Show at Stubb's this Friday.  Somehow someway tickets are still available, so grab one or four and go have a lot of fun with Spoon.
Tickets are $28 in advance of the show, $30 the day of.  Mondo Cozmo will open.
PS – The band is also at ACL this weekend.  You can see them on the Miller Lite Stage from 7pm to 8pm on Saturday.
BONUS Show Recommendations:
Tonight:
- Sheer Mag, Little Fish, Tentement, Mujeres Podridas at Barracuda
- Crystal Castles at Emo's
Thursday:
- Tove Lo, Daye Jack at Emo's
- Middle Kids, Summer Salt at Antone's
- Car Seat Headrest, White Reaper at the Mohawk
Friday:
- Wand, Darto, The Maples at Barracuda
- Sphynx, Happy Abandon, T0MA, Ooni at the Spiderhouse Ballroom
- Austin City Limits Music Festival
Saturday:
- Torche, Red Beard Wall, A Good Rogering, No I'm the Leader at Come and Take It Live
- First Aid Kit, Jade Bird at Stubb's Waller Creek Amphitheater
- Thanks a Brunch with Go Fever at Hotel Vegas
- Ditch the Fest 2017 with Nam, Whiite Walls, Lola Tried, J. Claire, King Warbler, Batty jr., Eyelid Kid, Click-Clack, Eujit$u, Sobbrs, Housewarming, Sloth Fader, Hikes, Alesia Lani, Tres Oui, The Human Circuit, Gold Fronts, Mountebank at the Spiderhouse Ballroom
- Austin City Limits Music Festival
Sunday:
- Radical Face at the Central Presbyterian Church
- Austin City Limits Music Festival