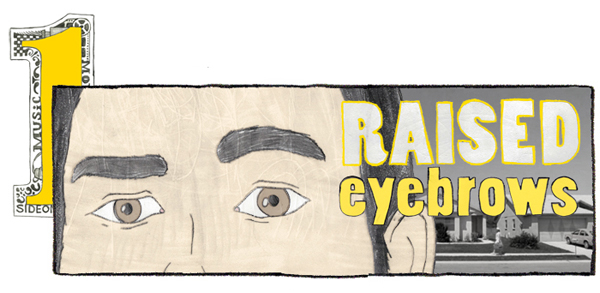 Women are amazing. They offer a unique sensitivity and viewpoint to music that just can't be matched by men. This month, I'd like to focus on some seminal female geniuses who have graced this planet with art that continues to look forward, inform, and inspire.
Laurie Anderson
Laurie Anderson is a brilliant artist/musician. Anderson's music is still so far ahead of now and her viewpoint is beyond original/intelligent.
Joni Mitchell
Joni Mitchell is a genius. Her music is a living/breathing/everlasting thing.
Christine McVie
Christine McVie is one of the most consistent songwriters of Fleetwood Mac. Her songs have a heightened awareness. No one sings about love like Christine McVie.
Yoko Ono
The dynamism of Yoko Ono should not ever be doubted. Her music is extraordinarily important.
Alice Coltrane
Alice Coltrane is a moving figure that emits peace and consciousness through her music. Coltrane's music only allows you to feel hope and encouragement, even at its darkest.
Kate Bush
The music and voice of Kate Bush has its own environment. The art she creates will always inspire more art.
Kim Gordon (Sonic Youth)
Kim Gordon single-handedly pushed Sonic Youth into everlasting cult status. Her cutting poetics and hard/soft delivery are irresistible.
Nico
Lou Reed and John Cale get a lot of credit for The Velvet Underground. What about Nico? This woman is her own planet. Her voice is like no other. Her ability to blur minimalism with traditional and contemporary song is challenging and ultimately brilliant.
The Roches
Maggie, Terry, and Suzzy Roche rule. Their songs are unlike anything you could imagine anyone singing about. Lyrically obtuse and harmoniously divine is what I'd say.
Mary Margaret O'Hara
In 1986, Mary Margaret O'Hara released Miss America. It is her only LP. O'Hara's songs are very particular and personal yet speak to the larger human condition.