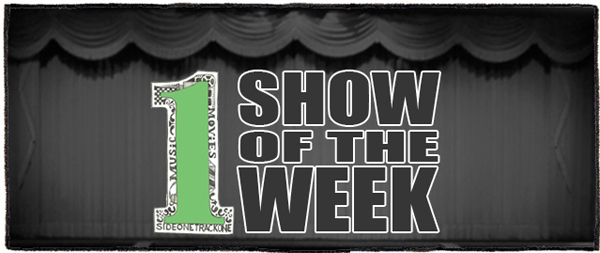 I'm cheating a little this week and going with a show that's next week, but you can totally just think of it as a way to extend your weekend.  Go see Lucy Dacus on the indoor stage at Stubb's on Monday!  She's out in support of her debut, No Burden, which was released last year via Matador.  She's one heck of a singer/songwriter.  Don't miss her!
Tix are $12 in advance, $14 the day of the show.  The Diamond Center and Cowboy Crisis will open.
UPDATE: I now have a pair of guest list spots up for grabs. Send an email HERE to enter to win. I'll pick a name on Monday morning!
BONUS Show Recommendations:
Tonight:
- Ruby Fray, The Sour Notes, Kay Odyssey, Bitter Birds at Cheer Up Charlies
Thursday:
- South San Gabriel at the Mohawk
Friday:
- Daedelus, Eliot Lipp, Soundfounder at Empire Control Room
- Mayeux and Broussard, LIttle Mikey & the Soda Jerks at Austin Beer Garden Brewing Co.
- Blondie, Garbage, Deap Vally at ACL Live at the Moody Theater
- Deap Vally, Ringo Deathstarr at 3ten ACL Live
Saturday:
- Transit Method, Coattails, The Danner Party, Gold Leather at The Sidewinder
- Harvest Thieves, Jonathan Terrell, Paul Nipper, Western Youth at Hotel Vegas
- Jidenna at Antone's
Sunday:
- Milligan Vaughan Project, Jake Andews, Ty Grubb at Ernie's On The Lake
- Homeshake, Hola Beach at Barracuda
- Deep Time, Pollen Rx, Red Pony Clock, Unpopular at Cheer Up Charlies