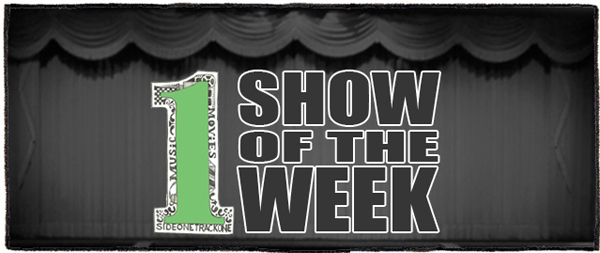 Here's a nice summer treat for you, Cymbals Eat Guitars are playing the inside stage at Stubb's this Friday!  The band is out in support of their most recent release, Pretty Years, which landed a spot on my Top Albums of 2016 list.  Personally, I think they're one of the best indie rock acts out there, so i highly advise that you don't miss this show.
Tix are $12 in advance of the show, $15 the day of.  Palo Duro will open.
UPDATE: I now have a pair of guest list spots to give away for this show. To enter shoot an email HERE. I'll pick a winner Friday morning!
BONUS Show Recommendations:
Tonight:
- Magic Rockers of Texas, Amplified Heat, Hilary York at Hotel Vegas
Thursday:
- Otis the Destroyer, Maxx Cherry, Dr. Joe, Matt Gilmour at Cheer Up Charlies
- Shivery Shakes, Lola Tried, The Sour Notes, Scenery at Hotel Vegas
- The Rocket Summer at Antone's
Friday:
- DJ Shadow, Mophono, Soundfounder at Emo's
- The Joe Jacksons, The Lonesome Heroes, Tyler Jordan & The Negative Space, Honey Baby at the Hole in the Wall
- Tameca Jones, Los Coast at the Bob Bullock Texas State History Museum
- Fort Never, Blastfamous USA, Major Grizz, Tres Oui at Cheer Up Charlies
- Behold The Brave, In The Whale, Billy King and The Bad Bad Bad at Barracuda
Saturday:
- Mom Jeans, Zigtebra at Beerland
- The Cave Singers at The Sidewinder
- Sphynx, Whiite Walls, Ooni, Little Strike, DJ Ramesh at Cheer Up Charlies
- Whiskey Shivers, The Deer, Sour Bridges at the Mohawk
- Sherry, The Halfways, Megafauna, SMILE at the Mohawk
- Ghost Wolves, Reputations at Austin Beer Garden Brewing Co.
- Iron & Wine, Joan Shelley at the Paramount Theater
Sunday:
- Elaine Greer, Adam Bricks, Molybden, Nick Allison at Hotel Vegas
- Mom Jeans, Graduating Life, Dude Elsberry, Kidlat Punch, Boyd, The Smile Bunch at Barracuda