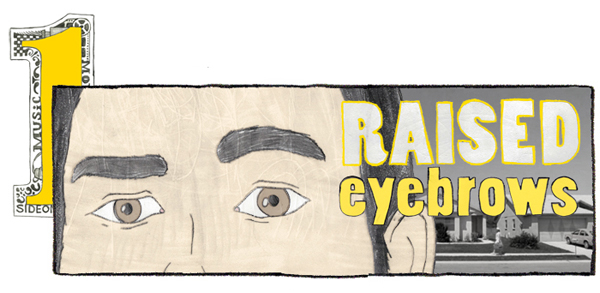 The dog days of summer are here in Austin, TX folks. It's HAF. Overwhelmingly so. And though there may not be a way to beat the heat, there is a way to profoundly radiate over at the New Media and Sound Summit (NMASS) at Springdale Station (979 Springdale Rd Austin, TX 78702) THIS WEEKEND!
NMASS is entering it's 8th year as Austin's premiere 3-day collaboration and creation festival, celebrating and exploring the work of musicians and sound artists; both local and international. Over the years, the fest has been host to giant experimental talent including Jandek, Gary Wilson, and Man Forever.
This year, NMASS plans to host several experimental workshops, have a Q+A with N.Y. artists Rucyl, and present a discussion on 20th Century female composer Maryanne Amacher, with Amacher biographer Amy Cimini (Assistant Professor of Music at UC San Diego.)
This will be the first year the festival will be held at Springdale Station. Organizers are feeling positive about the change, saying "Our program is somewhat limited in quantity this year due to the space but the quality of this year's performances should be really great."
Big props to this festival and its organizers. In a city where commerce is becoming increasingly important and art less so, NMASS is a great example of an event that puts art, discussion, and community first.
See the full NMASS 2017 Schedule HERE
Here are my picks for NMASS 2017:
C Spencer Yeh
Who knows what the hell he will have up his sleeve for this performance. Whatever it is, you can bet it will be rad.
Alex Keller and Sean O'Neil
I'm a fan of Keller's 2016 LP Indian Lake. From what I've heard, these guys create a space within a space. You know, like a door that leads to a room that has no door.
Amy Cimini's Maryanne Amacher Presentation
UC San Diego Professor of music and Amacher biographer Amy Cimini talks about Amacher's 30 year career as composer and installation artist. Should not be missed.
A/B Duo
One of the most accessible and exciting acts on the bill at NMASS this year.
Rucyl
Brooklyn artist Rucyl is RAD. Her mix of analog synth, hushed vocal, and minimal soul is ULTRA. She will part of a Q+A during the fest, installation and performing a solo set!