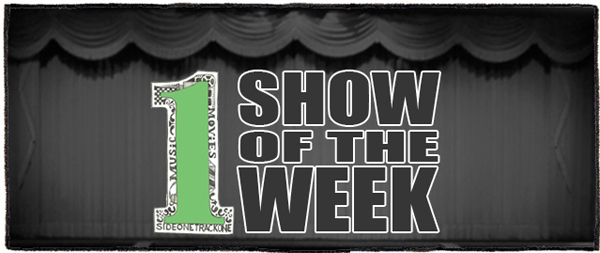 This week is a show I've been looking forward to since early March.  It's Wiretree's album release party at Lambert's!  The band's new LP, Towards The Sky, is very good and currently available, so you can dive into it now in preparation for Friday.  Do it.
Tix are $8.  Good Field will open.  Also, this one is presented by my radio show, 101X Homegrown.
PS – 93.7 KLBJ's Sunset Series is back, and I'm going to be booking it again.  This year it'll be happening at Ernie's On The Lake, and the first show is this Sunday. Come on out and see Sphynx, Moving Panoramas and Christina Cavazos.  It's FREE!  Music starts at 5pm.
BONUS Show Recommendations:
Tonight:
- Loteria, Altamesa, Night Glitter at Hotel Vegas
- Bayside, Say Anything, Reggie & The Full Effect at Emo's
- Darkbird at COLLiDE atx
Thursday:
- Bee Caves, Marmalakes, Small Houses at the Mohawk
- American Sharks, Crypt Trip, Hidden Ritual at Oskar Blues Brewery
- Old Settler's Music Festival with Billy Strings, The Peterson Brothers, Mandolin Orange, Session Americana, American Dreamer at the Salt Lick Pavilion and Camp Ben McCulloch
Friday:
- Clap Your Hands Say Yeah, Laura Gibson at The Sidewinder
- Botany, Corduroi, Limalo, Brainwave, Win 1995 at Barracuda
- The Zoltars, UVH, Grivo, Talkies at the Mohawk
- Booher, Wes Coleman, Apopka at the Hole in the Wall
- MCG at Oskar Blues Brewery
- Old Settler's Music Festival with Shakey Graves, Leftover Salmon, Anders Osborne, Gregory Alan Isakov, Sam Bush, Reckless Kelly, Gaelic Storm, California Honeydrops, Lil' Smokies, Session Americana at the Salt Lick Pavilion and Camp Ben McCulloch
Saturday:
- US Weekly, Crooked Bangs, Sailor Poon, Daniel Francis Doyle, Filthy, Sass at Cheer Up Charlies
- Pile, Gnarwahl, Black Boxes at The Sidewinder
- Harvest Thieves, Billy Broome at Austin Beer Garden Brewing Co.
- Old Settler's Music Festival with Shinyribs, Los Lobos, Old 97′s, Sarah Jarosz, Nikki Lane, Del McCoury Band, Peter Rowan & friends, The Lone Bellow, The Travelin' McCoury's, Elephant Revival, Wood & Wire, California Honeydrops, The Honeycutters, Vasen, Griffin Carter at the Salt Lick Pavilion and Camp Ben McCulloch
Sunday:
- Semihelix, Sounds del Mar, Booher, Miranda Brown at Barracuda
- Sallie Ford, Molly Burch at Stubb's
- Night Drive, Boyfrndz, DJ Space Cadet at the Mohawk
- Old Settler's Music Festival with Shinyribs, Elephant Revival, The Last Bandoleros, River Whyless, Vasen at the Salt Lick Pavilion and Camp Ben McCulloch