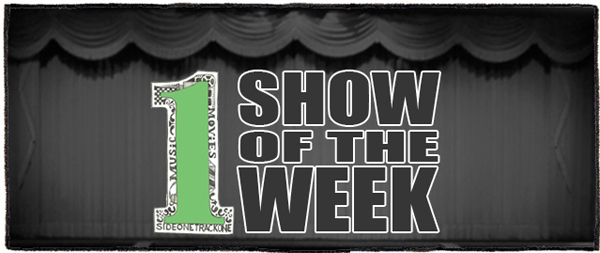 Not only is this week's column here a day earlier than usual, but I'm rolling out two recommendations – one that isn't local, and another that is.
Tomorrow night, join me for WHY? at the Mohawk!  They've been one of my favorite bands for over a decade, and yet this will be my first time seeing them in a non-festival setting.  Here's hoping they play all the songs.  By the way, even if you haven't been a fan as along as me, you should still go because the band puts on a good show and their latest album, Moh Llean, is a rad one.
Tickets are $15.  Eskimeaux are set to open.
On Saturday, go see locals Growl at Cheer Up Charlie's!  This one is presented by my radio show, 101X Homegrown, and it's in celebration of the band's new album, Won't You.  It's going to be a blast.  Don't miss it.
Suggested donation at the door.  Popper Burns, The Halfways, The Two Lips and Tasi will open.
BONUS Show Recommendations:
Tonight:
- Strand of Oaks, Mount Moriah at Stubb's
- Allah-Las, The Babe Rainbow at the Mohawk
- Modern Baseball, Kevin Devine & the Goddamn Band, Sorority Noise, The Obsessives at Emo's
- Babylon with Thor & Friends, Future Museums, Cross Record at Shirley's Temple
Wednesday:
- Generationals, Raindeer at Empire Control Room
Thursday:
- Basketball Shorts, Mean Girls, Stretch Panic, Michelle and Them at Cheer Up Charlies
- Of Montreal, Christina Schneider's Jepeto Solutions at the Mohawk
- The Orwells at Emo's
Friday:
- Terry Malts, Hidden Ritual, Talkies, Business Of Dreams at Barracuda
- Small Black, Nite at The Sidewinder
- Real Estate, Mary Lattimore at the Mohawk
- Julia Lucille, Lomelda, Jordan Moser at the Mohawk
- Ruby Fray, Tamarron at Oskar Blues Brewery
- Euphoria Fest with Pretty Lights Live, The Disco Biscuits, Knife Party, Russ, FKJ, The Knocks, Mija, Spag Heddy, Chet Porter, Codeko, Dr. Fresch, Minnesota, Slaptop, Tennyson, Unlike Pluto, Carlyle, Eric Dingus, Flamingosis, Magna Carda, Montu, Sip Sip, Slice Gang at Carson Creek Ranch
Saturday:
- Kool Keith, Money Chicha, Cure for Paranoia at Antone's
- Patty Griffin, Anais Mitchell at ACL Live at the Moody Theater
- Euphoria Fest with Alesso, Young Thug, The Floozies, Oliver Heldens, Post Malone, Alan Walker, Bakermat (live), Bob Moses, Papadosio, CID, Ganja White Night, Medasin, Melvy, Poolside, Raven Felix, Blunt Force, Capyac, Evanoff, Henna Roso, Jamiroqueen, Lemurian, Maddy O'Neal, Psymbionic, Thoreau, Willgood at Carson Creek Ranch
Sunday:
- Julia Lucille at End of an Ear
- Acid Mothers Temple, Babylon at The Sidewinder
- Euphoria Fest with Chromeo, Wiz Khalifa, Zeds Dead, Moby, Chronixx & Zincfence Redemption, Lost Kings, Yotto, The Funk Hunters, Grum, Ill Esha, Petit Biscuit, Prince Fox, Turkuaz, Abe Masaryk, Asadi, Brede, Craetion, Forgotten Space, Kaelin Ellis, Whereisalex, The Widdler at Carson Creek Ranch