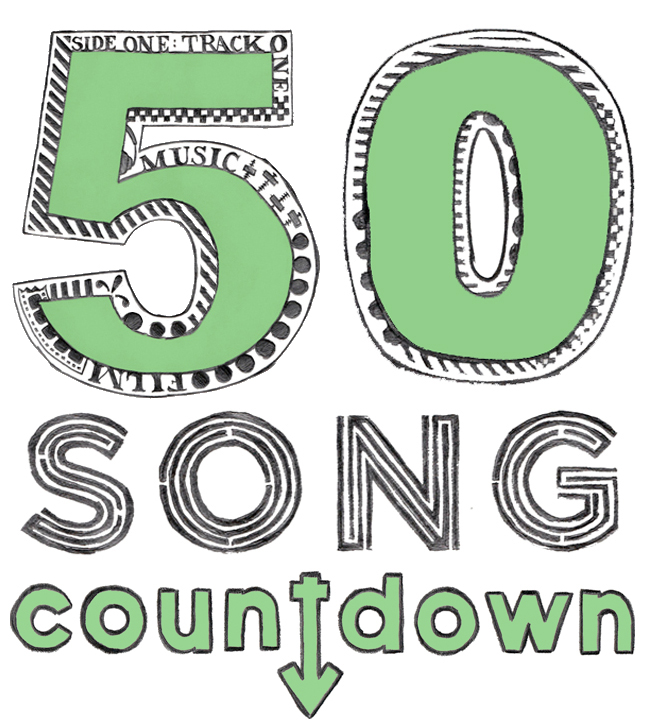 And the list continues on.  Enjoy.
Part 1 is HERE.
Part 2 is HERE.
Part 3 is HERE.
PS – I got a ton of take down notices, so you'll have to listen via Spotify.
20)  :Thee Oh Seees – Plastic Plant:  Out of all the music that Thee Oh Sees released in 2016 (two albums worth, to be exact), this track is my favorite.  Total jam.
19)  :King Khan – Never Hold On:  The normally noisy King Khan contributed this gem to the soundtrack for The Invaders.  He should do more slow burners.
18)  :Hazel English – Make It Better:  Here's one that I've been glued to since I first heart it.  There's just something hypnotic about Hazel English.
17)  :Chook Race – Sometimes:  If you're all about jangly pop, then this one from Chook Race is a must-listen for you.
16)  :Tangerine – Sunset:  This infectious pop tune from Tangerine is totally something that more people should have been yammering about in 2016.
15)  :Terry Malts – Used To Be:  I've jammed the hell out of this Terry Malts song.  Those guys sure know how to write a hook.
14)  :Lucy Dacus – I Don't Wanna Be Funny Anymore:  I believe this one from Lucy Dacus was actually put out in late 2015, but I didn't catch it until the re-release this year.  So it counts!  Anyhow, it's a stellar track that drips with sincerity.
13)  :Car Seat Headrest – Does It Feel Good (To Say Goodbye):  This song by Car Seat Headrest is from the soundtrack for a short film called Loudini.  It makes me want so sit on a porch somewhere with a bottle of whiskey.
12)  :Nothing – ACD (Abscessive Compulsive Disorder):  If you still need to get in some quality shoegazing before 2016 fully comes to a close, I highly recommend doing it with this Nothing song blasting in your headphones.
11)  :Fujiya And Miyagi – Serotonin Rushes:  You're dead if you can listen to this Fujiya And Miyagi track and not want to dance or at least smile.