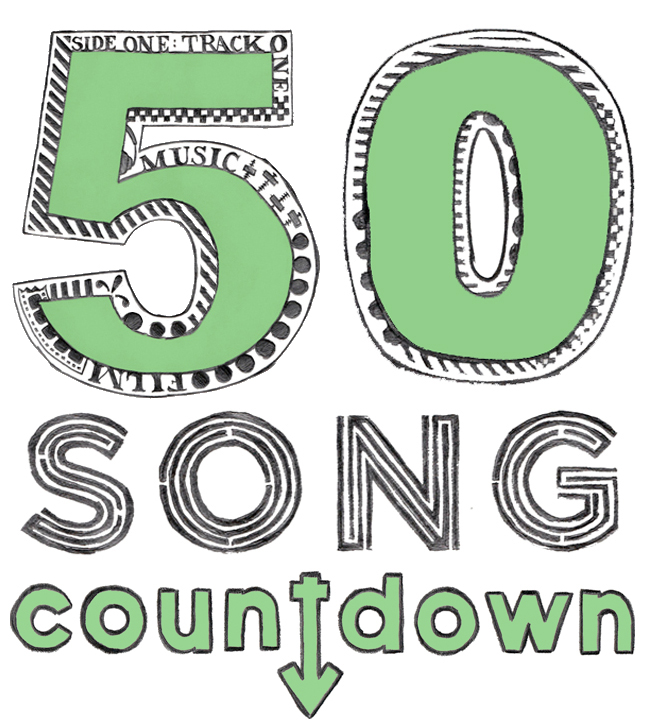 Here are more songs I liked in 2016.  Enjoy.
Part 1 of this list is HERE.
PS – I got a ton of take down notices, so you'll have to listen via Spotify.
40)  :The xx – On Hold:  I know this track from The xx is only a few weeks old, but I've been obsessed with it and I just had to include it on my year-list.  It's intoxicating.
39)  :Charli XCX – Vroom Vroom:  Charli XCX cranked this out in conjunction with Sophie, and it's just the most goddamn ridiculous thing.  Please be sure to listen to it as loud as possible.
38)  :Tobacco – Gods in Heat:  I've had this Tobacco song on repeat for months.  It's fairly weird and oddly sexy (it is called Gods in Heat, after all), and I just love it.
37)  :Chaos Emeralds – Animal Kingdom:  I'm not sure why this song from Chaos Emeralds isn't all over the radio.  Talk about accessible and catchy.
36)  :Thao And The Get Down Stay Down – Nobody Dies:  Here's one from Thao that I revisited a lot this year.  It's an attention-grabber.
35)  :Bleached – Keep on Keepin' On:  This song from Bleached really makes me want to get up and move and because of this it's what I'm going to hit play on if someone ever starts chasing me.
34)  :The Julie Ruin – I Decide:  If you ask me, this is the best track off of The Julie Ruin's 2016 release, Hit Reset.  On another note, Kathleen Hanna's voice is still rad.
33)  :Phantogram – Cruel World:  Phantogram went for (and achieved) bigger and better things in 2016, but this track sounds like the old them and it's what stuck with me.  Go figure.
32)  :The Range – Florida:  The Range really nailed it here.  I advise that you slap on headphones before you hit play.
31)  :Sheer Mag – Can't Stop Fighting:  I'm starting to feel like it's no longer possible for me to do a year-end song list that doesn't include Sheer Mag.  Here's hoping they keep on killing it.